Core Exercises: Ride the Bull to Stronger Abs
---
Meet Brutus the Bull, who can at times, be brutal. Brutus lives in Austin, Texas, at Travaasa Austin, and his main purpose in life is to help guests develop a stronger core, and have some Texas-style fun while doing it.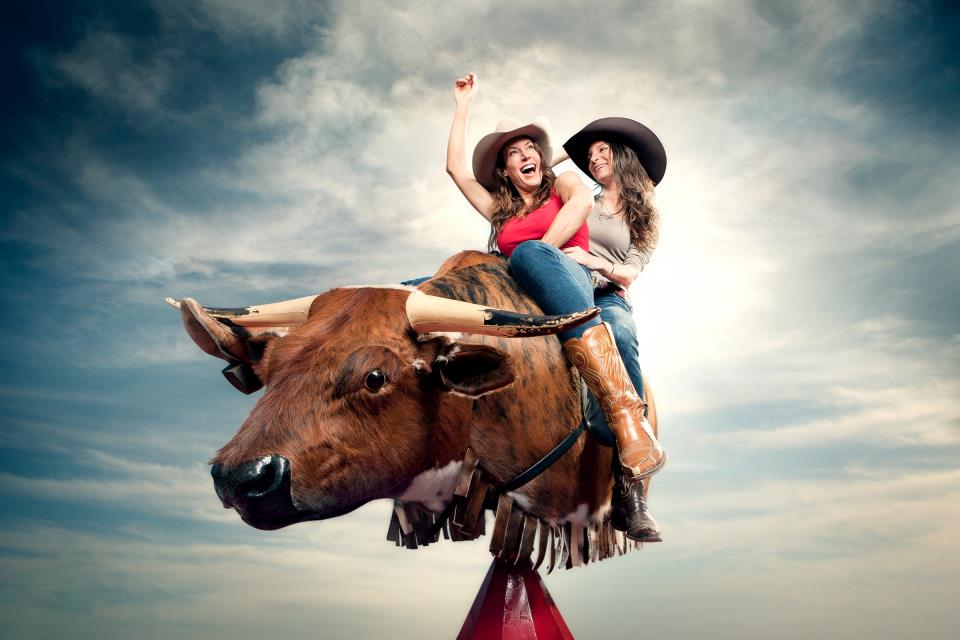 Likely to be unlike anything you've experienced in a fitness setting, this mechanical bull workout class, created in April of 2011, is designed to increase strength and improve flexibility because it's continually moving—up, down, right and left—purposely keeping you off-balance. It's a ride that forces you to use your leg muscles to grip the sides of the bull, and your core muscles to flex as you move forward and back.
"People love this class because it's fun and a new experience for them. It's a unique way to work your core and have fun doing it," Jillian Lambert, a fitness expert at Travaasa Austin, tells SpaFinder.
"The mechanical bull received the most attention when the movie Urban Cowboy came out in 1980. This movie popularized the mechanical bull activity, and soon bars in Texas were working people's core without them even knowing it! That was 32 years ago, and it's now making a comeback," Lambert says.
You can expect to feel the workout in your upper abs, lower abs, internal obliques (side of waist), external obliques (along ribcage), back and adductors (inner thighs), Lambert tells us. The workout is not recommended for any people with neck or back issues.
If you go, here's what to expect:
Wear regular comfortable workout attire. No shoes are allowed while on Brutus.
You'll sign a waiver in advance. "We let the guests know that we do not recommend riding the bull if they have any neck or back issues," Lambert says.
The 30- to 45-minute class commences with some Garth Brooks country music and Lambert puts on her black cowboy hat and cowboy boots.
You'll get an introduction of what Bull Fitness is with an explanation of what muscles within the core will be worked.
Warm-up: Bouncing on stability balls, "lasso"-ing and doing a "giddyup" with the ball (hopping and traveling while on the ball).
The air mattress corral will be inflated and Lambert demonstrates how to mount the bull, what position to hold and what to do before, during and after exiting the corral.
One at a time, Bull Fitness enthusiasts will ride the bull, sometimes two to three different times, depending on how much time is available…and how long you can stay on!
Besides the Mechanical Bull Fitness class, Travaasa Austin encompasses everything from aquatic yoga to Zumba®. There's also an outdoor circuit, which makes exercise not just about breathing properly, but also breathtaking as you take in the surrounding scenery. Check out Travaasa Austin for more details on the variety of other fitness classes offered.