Serving Up Wellness: The Health Benefits of Tennis
Published: Wednesday, July 15th 2015
in Fitness
---
On the heels of Wimbledon and with the US Open just around the corner, we've got tennis on the brain here at Spafinder Wellness 365! While we all can't be Serena Williams or Novak Djokovic, we can enjoy some of the healthy benefits tennis serves up. We chatted with Robin White, two-time US Open Champion and Tennis Director at Rancho Valencia, named the #1 Tennis Resort by Tennis Magazine, to learn more about the numerous health benefits of tennis. Grab your rackets and let's get started!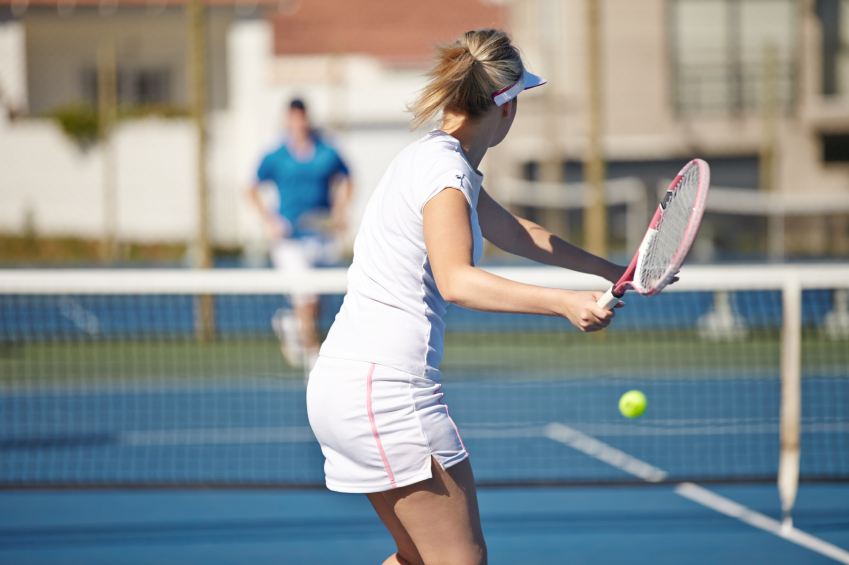 From the cardio you'll enjoy during the quick sprints back and forth across the court to the muscle memory you'll build as you work on your forehand and backhand strokes, tennis is a game that awards its players endless health benefits. Understanding the fundamentals of the sport is key to getting the most from your game. "Get good instruction and understand the fundamentals of the technique of the various shots: ground strokes, volleys, and the serve," explains Robin. "Footwork is one of the most important attributes of the game, and often neglected when starting out." Proper form and footwork will have you using muscles you may not have exercised in some time so Robin suggests being kind to your body as you try something new. Stretch before and after play and be sure to drink up lots of water. If you've never stepped foot on a court, Robin recommends getting started with a few lessons so you can learn proper form from the start.
Physical muscles aren't the only ones being worked out, your mental muscle is going to be put to task as well thanks to the tactical aspects of the game! "Learning to focus on the ball each and every time you hit a shot takes lots of practice," shares Robin. "Singles, is an excellent workout but when your level improves doubles can be a fast, reaction workout as well. You will understand why professional tennis players have such fit legs, and core after playing for a few years!"
But don't worry it won't take a few years to start reaping the healthy rewards. Robin says, "If you can get out on the court, even [just] the ball machine, two to three times a week, you will see your game rapidly improve. Tennis is a repetition sport, so you need to hit the same shot over and over and over again to have your muscles remember what to do automatically."
Interested in enjoying a tennis retreat for your next getaway? Check out these 6 Tennis Retreats!