The Right Tips to Keep Holiday Weight Under Control
---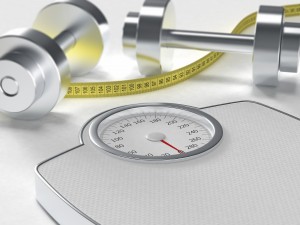 Strategy #1: Shed a few pounds before the holidays
One pound of weight is equal to 3,500 calories. To lose weight sensibly, cut out 250 calories per day, (that extra helping of dessert) and increase cardio by 30-45 minutes per day to burn at least 250 calories. Combined you'll burn about 500-600 calories per day, which is 3,500 or more calories per week. Pick your cardio program of choice and one to two pounds can melt away before the holiday parties ensue.
Top cardio picks:
Group fitness classes such as step aerobics, dance classes, indoor cycling, cardio circuit classes, cardio fit ball, and outdoor boot camps. Most classes are 60 minutes long and allow you to burn from 350-500 calories, sometimes more, depending on the format.
Benefits:
Condition the heart, weight management and weight bearing, learn balance, coordination, rhythm, and spatial awareness.
Strategy #2: Avoid overeating during the holidays
If you know you're going to a party where there are bound to be temptations, cut out morning and mid-day snacks. There's no harm in tasting one or two treats that catch your eye, but remember that it takes 30-45 minutes of cardio to burn 250-300 calories, which is equivalent to two small butter cookies.
Weight control tips:
Before meals, have a healthy serving of salad and veggies first. This will fill you up, help curb second helpings, and will help you manage portion control.
A belt is more than an accessory. Ladies, wear it around your blouse or sweater. Gents, wear it around you waist over your tucked-in shirt. Try not to loosen the belt throughout the party.