Top 10 Voted Best for Yoga
Yoga is a great way to get a workout while increasing flexibility, and it's also an opportunity to stretch the mind as you focus your attention on yourself and your body. Because yoga focuses on the all-encompassing concept of wellness through touching on mind, body, and soul, the practice is a great fit with getaway spas, where people go to do just that – get away from the daily stresses of life, and enjoy focusing on themselves and their relaxing surroundings.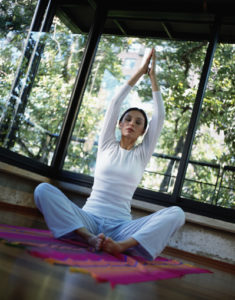 The following getaway spas were deemed Best for Yoga in SpaFinder's 2010 Readers' Choice Awards for their commitment to yogic practices and retreats that stimulate emotional and spiritual well-being, as well as adventure activities to invigorate physical health.
New Age Health Spa (Neversink, New York)
Most recent from Fitness