Travel and Tone…Muscle Maintenance On-the-Go!
---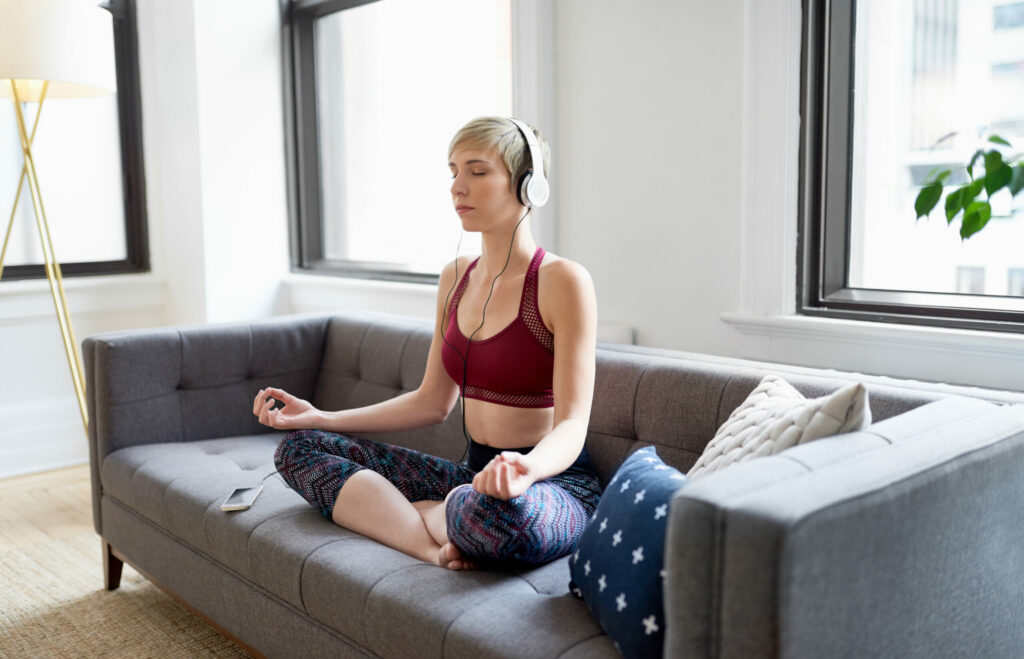 by Kara Thomas, Fitness & Health Manager, Sanctuary on Camelback Mountain Resort & Spa
How do you keep the fun in the fitness during your travel and leisure this summer? Well, staying fit and healthy while vacationing, is easier than you think! Everything you have been working towards this year to get your body and heart in shape does not have to go by the wayside, while you are traveling. In fact, you can exercise in any travel destination, resort, beach, hotel room, and even your mom's family room! Keep it simple and start with three of the main components of a great fitness routine: Cardio, Strength, and Stretch.
Manage your weight while vacationing with these steps:
Cardio: At least 30 -45 minutes daily, to result in conditioning the heart and assist in caloric expenditure.
Resistance Training: 15-20 minutes, to help maintain lean muscle mass
Flexibility and Stretching: 5-10 minutes, to decrease risk of injury after exercise. Note: When stretching, breathing in through the nose, expanding diaphragm laterally, and subsequently exhaling through the mouth slowly, relaxes the body and helps to increase lung capacity.
At the Beach:
If you are vacationing at a beachfront property, walking along the beach briskly for cardio is ideal. The instability and resistance of the sand is great for your heart and for muscle toning in the calves and legs. To tone the arms and pump up the heart a bit more, carry a light rock, water bottle, or 2-pound weight in each hand and pump the arms while walking. Walk briskly for 30-45 minutes. If there is a set of steps on the beach go up and down those as well. You will burn about 220-250 calories and within 45 minutes! Once you're finished, cool down your body and your mind by listening to the sound of the waves hit the shore!
Now to continue to put the fun in your fitness, with a game of volleyball on the beach to tone all the muscles in your core and upper body, or perhaps take an Outdoor Yoga or Beach Pilates class. With fun water fitness classes such as "Pool-ates," you can burn nearly 300-500 calories! Best of all, water fitness is gentle on the joints and refreshing on hot days!
No Beach? No Problem!
If you don't have access to large outdoor areas during your vacation, you can walk on a treadmill for 30-45 minutes at the hotel or resort gym. Not into treadmills? Shopping around town while walking briskly is a great alternative! Think about going on a nearby hike or trail walk or taking up a game of Cardio Tennis on the courts. If you are visiting family, motivate everyone to move! Lead a group walk outside in the neighborhood or at the local park, play soccer with the kid, anything to keep the fun in fitness!
Anywhere, Anytime: Fit in 5 – The Ultimate Compound Travel Exercises
The "Fit in 5" moves work on multiple muscle groups: the core, glutes, quads, hamstrings, arms and back, giving you a great full-body workout you can do anywhere!
For added weight, use a light-weighted rock, a full 16oz. water bottle, or 2-3 pound weight in each hand, if available. Always be mindful to use proper body mechanics.
1. Oblique/Hip Twist
Standing with elbows bent at 90-degrees, bend your right knee up to your left elbow, twisting your core and pulling in your abs tightly as if you are ringing out a towel with your center, then release your right leg straight to the outside of your hip. Repeat 10 times with the right leg, and then switch legs and repeat 10 times (do 3 sets of 10 reps on each side!).
2. Leg Front Extensions with Arm Lifts:
Stand with legs slightly wider than hips, toes forward. Hold a 2-pound weight, small weighted rock, or water bottle in each hand. Extend arms out to side and bend elbows at 90-degrees, hands facing out and upwards. Inhale, extending right leg up in front of body, hip height and press arms up above head. Exhale, releasing legs and arms to starting position. Repeat with the opposite leg, and repeat the entire sequence 30 times each side.
3. Opposite Arm and Leg Back Extensions:
Standing with arms to side, legs hip-width apart, and knees slightly bent, inhale, and extend your right arm up and your left leg back, contracting your glutes. Exhale and release, then repeat with the opposite side. Repeat the entire sequence 30 times each side.
4 A. Lunge Right Leg in Front w/ Bicep Curl
Start by standing with your right foot forward, left leg extended back and balanced on the ball of your left foot, with hips forward and abs pulled in. Extend your arms in front of your shoulders, stabilize shoulders down, holding water bottle, light weight rock or 2 -3 pound weights in your hands. Lunge* with front knee to 90-degrees, softening your back knee slightly, drawing your abs in and exhale. Then left back up a few inches in lunge and bicep curl to 90-degrees. Do 3 sets of 10. Pause after each set to be mindful of proper body mechanics. *When lunging it's important keep the knee behind the toes, refrain from pushing knee forward.
4 B. Lunge Left Leg in Front w/ Tricep Extensions
Start by standing with your left foot forward, right leg extended back and balanced on the ball of your right foot, with hips forward and abs pulled in. Extend your arms behind your hips, stabilize shoulders down, holding water bottle, light weight rock or 2 -3 pound weights in your hands. Start with elbow bent behind your hips, then inhale, lunging with knee to 90-degrees and letting your back knee soften slightly. Extend arms back, straightening the elbow, draw abs in. Exhale, lifting back up a few inches in lunge and bend elbows again. Do 3 sets of 10.
5. Power Up Plank
On your hands and knees, lift knees up and extend legs out, balancing on the balls of your feet in plank position. Legs are engaged together, palms are under shoulders, head is extended and slightly lifted, and chin is tucked-in parallel to the floor. Inhale and squeeze your glutes, contracting them in, activate your abs by pulling your navel into your spine, and soften the knees to release a few inches down. Exhale, and move back up into an extended plank, activating quads, inner thighs, abs, glutes…squeeze it all! Hold up inhaling and exhaling for three slow breaths and then bend the knees to release. Repeat plank series 5 times.
Finish your body maintenance program by stretching:
1. Hamstring Stretch
Find a rock to step and place your right heel on, bend your left knee slightly as you lean your body over your right leg and reach for your toes…stretching the low back and your hamstrings…repeat on the other side.
2. Upper Thoracic Spine Stretch (Great on a beach towel!)
Lay out on your stomach – bend elbow to your side palms outside your shoulders and inhale, extending your spine up a few inches, to stretch your upper back – exhale moving back down. Repeat 3x.
3. Neck Rolls
Standing with shoulders rolled back, rib cage in, palms to your side, thumbs forward, and chin parallel to the floor, inhale and turn your head to the right. Exhale, rolling your chin down across your chest to the left, then inhale and roll your chin back down and across to your right. Repeat 3x.
4. Standing Spine Stretch
Inhale and lower your chin to your chest, exhale and roll down spine, bone by bone, allowing your fingers to hang towards your toes. Exhale…Inhale, then roll back up bone by bone, standing up tall.
Of course, an ideal way to maintain muscle tone on vacation is to stay at a resort destination that has it all! Many resorts have wonderful movement studio classes, spas, healthy meals, boot camps, hikes, bike tours, tennis clinics, and you can even venture into partner personal training! It's important to take fitness classes within your own fitness level, to help prevent injury, while on vacation. In other words, please don't do a power boot camp, if you are a beginner, safety is always first!
Get creative in planning your vacation this summer, investigate the recreational possibilities of the destination and no matter where you travel remember that keeping up with your fitness is as easy as remembering to Keep it Simple!