Travel-Friendly Fitness Tips
Published: Monday, March 7th 2011
in Fitness
---
Being on the go doesn't mean you have to send your workout routine packing. Whether away on business or pleasure, travel can come with all sorts of temptations, and while it's important to indulge a bit (especially when on vacation!), it's also healthy to maintain your exercise regimen. With some planning ahead and these quick travel-friendly tips, you've got staying fit in the bag.
● Make exercise a priority while traveling just as you would at home.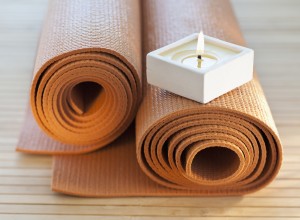 ● Check with the hotel/resort to see if there's a fitness center. Many of the larger properties even offer personal training services. Some hotels that aren't equipped with a gym area instead have arrangements with nearby fitness facilities. *Note the peak times for utilizing the fitness center; weekends are usually best, as early mornings are typically crowded with business travelers squeezing in a quick a.m. workout before a day of meetings.
● Find and book a stay at a hotel/resort or destination getaway, such as Red Mountain Resort & Spa or New Life Hiking Spa, where fitness is a large focus.
● Resorts usually feature a schedule of fitness classes like yoga, tai chi, spinning, Pilates, water aerobics, and more.
● Bring exercise DVDs with you to plug into your laptop and/or DVD player so you can work out in your room.
● Download apps like Canyon Ranch's that provide amazing workout routines/tips. Also, search the Internet for exercises you can do in-room.
● Ask the concierge/front desk if the hotel/resort has yoga mats on hand to practice in-room.
● Bring your iPod to have your regular workout playlist handy. (More and more modern hotels/resorts come equipped with iPod docking stations.)
● Swim laps at the hotel/resort pool. It often goes underutilized!
● Sightsee! Walking burns calories and broadens your mind as you learn a new culture or discover a new city or town. Sport a pedometer if curious to know how far you've walked – chances are, it's further than you think.
What to pack
● Workout attire
● Tennis shoes/sneakers
● Stretch bands
● Workout DVDs
● Yoga mat
● Swimsuit
● iPod and plug-in iPod charger