Foam Roller Guide: What It Is & Why You Should Use One
---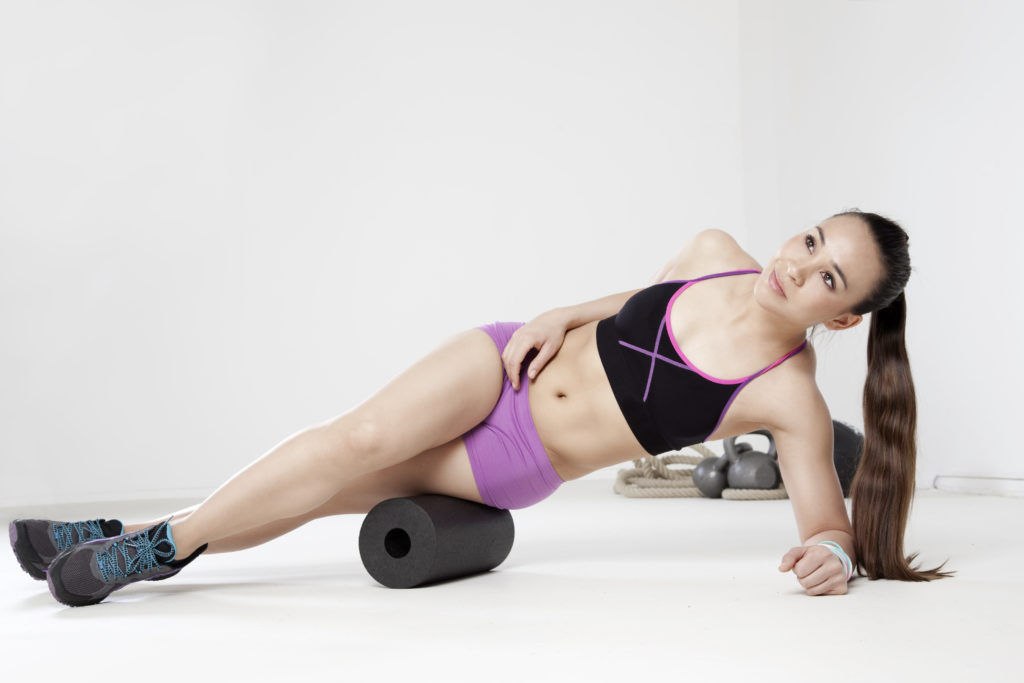 I answer your questions on foam rollers: Here's an explanation of what they are, how they are used, and why they are used.
What is a foam roller?
Foam rollers are long tubular foam props made of different strengths; dense closed cell foams are stronger and ideal for more advanced athletic clients. A lighter, soft material, is best for clients needing more modifications: The softer roller releases lighter pressure and is more gentle on the muscles.
How are they used?
Foam rollers are primarily used to massage and alleviate tight, sore muscles through a method called myofascial stretch release. Rollers can also be used to strengthen the core and back.
What is the physiology behind myofascial stretch release?
Foam rolling techniques massage the muscles and loosen up the fascia (web-like connective tissue that surrounds muscles in the body) by improving circulation and increasing flexibility, as well as by reducing inflammation and joint stress. When muscles get tight through overuse or deep contractions, the fascia binds or tightens. Using foam rollers will release trigger points in the muscles to break up the fascia and improve mobility. Rollers can also be used to strengthen the core and back through a series of exercises that challenge deep intrinsic muscles, as well as improve balance, coordination, and awareness due to its round surface.
Can I use a foam roller on my own?
It's important first to work with a certified fitness professional to make sure you are setting up and executing the movements properly. Once you learn the basics, you can use a foam roller at home. For ideas, check out my foam roller workout here.