6 Travel Essentials You'll Want to Pack
Published: Tuesday, November 24th 2015
---
Seven years as a travel editor has made me quite the pro at packing. Delayed flights or long hours on a plane have got nothing on me, so long as I have a few must-have items to make the trip a relaxed, pleasant experience rather than a trying one. And with holiday travels just ahead, my mind has jetted off to these six travel essentials I'm currently craving that may very well wind up in my carry-on or luggage this season.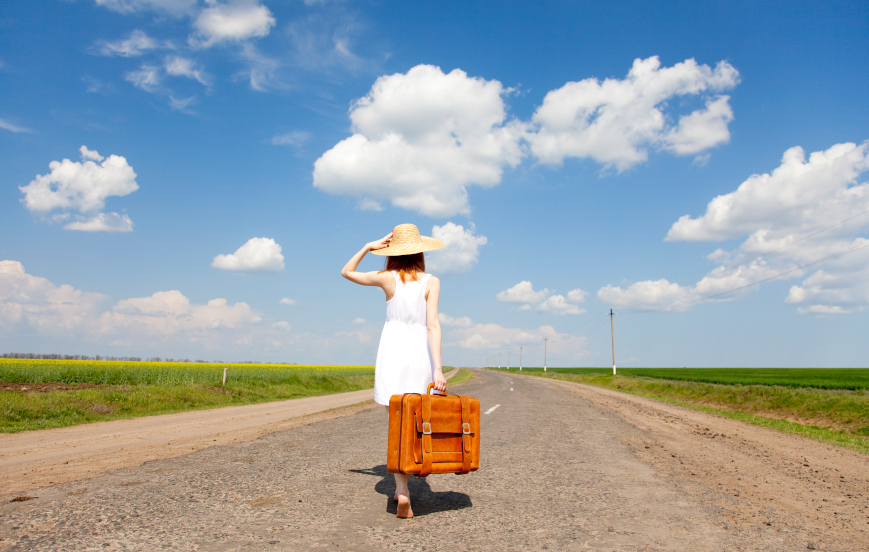 1. Decleor Aromessence Neroli Hydrating Serum: The dry air in planes isn't always the best for my skin (or my hair, but that's another story), so when I need an instant pick me up, a few drops of this hydrating serum, formulated with 100-percent natural essential oils, makes my skin supple and fresh—and conceals that I've just spent hours traveling. $68, decleorusa.com
2. Supersmile Single-Dose Powdered Mouthrinse: This powder rinse is a lifesaver when your mouth needs a bit of a refresher (after all, who wants to step off a plane to meet a loved one or colleague and be self-conscious about their breath?). Open the small packet, add water, swirl, and rinse, twice. Simple, right? $16, supersmile.com
3. CardNinja: Lightweight and (even better) affordable, this slim wallet will help keep me organized. Using a spandex-like material and 3M adhesive, it secures to the back of my iPhone and holds cash and up to eight cards (it's compatible with most smartphones, plus, there are several colors and patterns to choose from to suit any style). $9.95; cardninja.com
4. Fake Bake Flawless Travel Kit: A quick pat of self-tanner makes me look instantly awake and glowing, particularly important upon observing my pale reflection in airplane/airport bathrooms (darn fluorescent lighting). Fake Bake's travel-size kit comes with 2 oz. Original Lotion, 2 oz. Body Polish, and 2 oz. Oil-Free Moisturizer so it's carry-on friendly; Fake Bake fans include Demi Lovato. $25; fakebake.com
5. Tory Burch Wool & Cashmere Blanket Scarf: I wish I had thought of the blanket scarf concept: Like its name suggests, this part-blanket/part-scarf is ideal for traveling, especially in the fall/winter seasons. This oh-so-cozy Tory Burch item ($350; nordstrom.com) is what I'm currently obsessing over, though the less expensive Urban Outfitters ones are also extremely cute and start at $39.)
6. Frends with Benefits "Taylor" Headphones: These leather-wrapped Frends headphones are designed to drown out any noise. (As an added benefit, the stylish set of headphones—you can even switch out the colors of the caps—comes with a carrying case). $199.95; wearefrends.com
What are some of your favorite travel essentials? Share with us!