Take a Hike: Top Hiking Trails to Explore This Fall & Winter
Published: Tuesday, November 17th 2015
in Fitness
---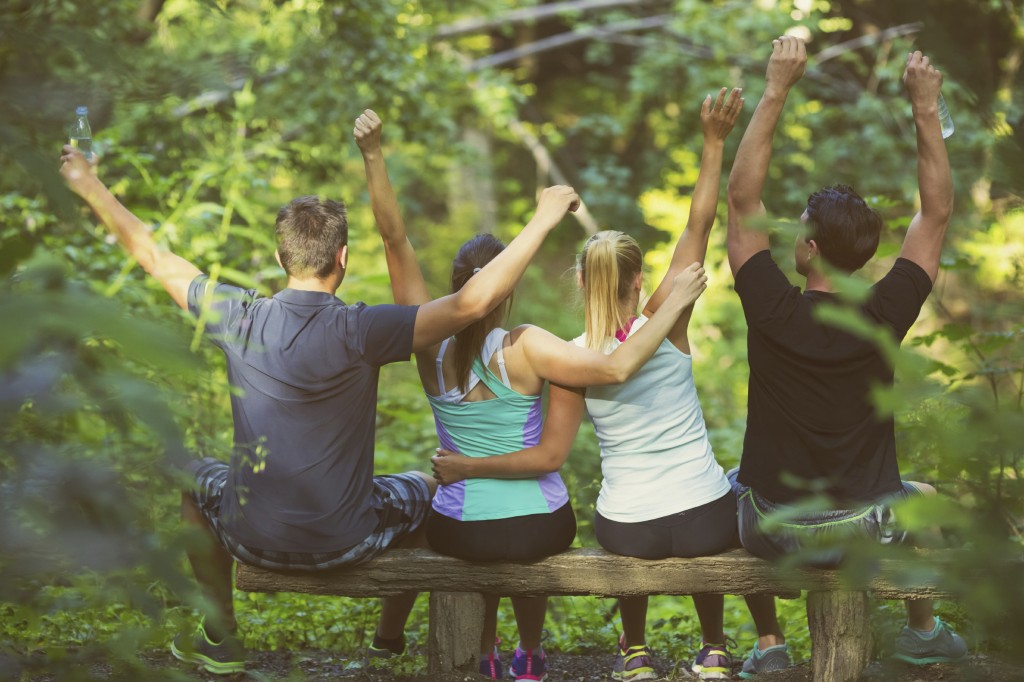 You've heard the phrase, "take a hike"—and the fall and winter are excellent seasons for doing just that. Get amped to explore a few of the world's top hiking trails, plus, the destinations that promote them. They're perfect for providing invigorating exercise as the weather cools down.
Rancho La Puerta – Tecate, Mexico: In the shadow of Baja California's 3,885-foot Mount Kuchumaa, Rancho La Puerta is a 3,000-acre destination carefully designed with gardens, an organic farm, wellness facilities to boot, and, yes, hiking trails. Hiking plays a major role in the guest experience at this legendary spa and fitness destination, with hikes starting as early as 6 a.m. and over 50 miles of trails that range from challenging terrain to nearly level—while you move from mountain to meadow, marvel at 100-million-year-old rocks. A few hike options here:
Organic Garden Breakfast Hike: This four-mile trek guides you over rolling hills to La Cocina Que Canta, the Ranch's culinary center and organic six-acre farm, where you can reenergize with a garden breakfast, followed by a garden tour with the resident horticulturist.
Quail Two: This 2.5-mile hike winds across the meadow and along a stream before reaching the base of the mountain.
Coyote Hike: A 5.5-mile strenuous hike leads up the mountain between the Pilgrim and the Professor routes and then loops back along the flanks of Mt. Kuchumaa. Elevation gain of 800-plus feet.
Mountain Trek Fitness Retreat & Health Spa – Ainsworth Hot Springs, British Columbia: Mountain Trek offers a blended authentic-backcountry-meets-upscale-resort experience and benefits from century-old trails established in the 1880s by early miners. The health and fitness spa retreat is a prime hotspot for adventure seekers and hiking lovers, as its program director, Kirkland Shave, guides guests to a new trail each day. Some of the trails to explore:
Fry Creek Canyon in Purcell Wilderness Conservancy: The trail takes hikers along an old 1920s Gold Mining mule trail that hugs the canyon above a crystalline glacial run off.
Idaho Peak: Take the trail three grades up the mountain to access the old Forest Fire Lookout and discover 360-degree views of the shimmering Slocan Lake below, and Kokanee Glaciers and the Selkirk Mountain peaks across the valley.
Four Seasons Resorts Lana'i – Lana'i, Hawaii: The entire island has just 30 miles of paved road, so trekkers of varying levels flock to Lana'i for trails that run from dreamy beachside to tree-lined mountain tops. Four Seasons Resorts Lana'i accommodates guests with complimentary guided hikes that last from 60 minutes to 90 minutes (self-guided hikes are available around the island as well). Hikes include:
Sunrise Pu'u Pehe Hike: Early morning hikes (approximately 75 minutes) afford the opportunity to view both Lāna'i's Pu'u Pehe, or Sweetheart Rock, and a beautiful sunrise.
Kapiha'ā Trail Hike: Also known as Fisherman's Trail, this hike (about 90 minutes) provides fantastic—and historic—sightseeing attractions, from one of Lāna'i's largest blowholes to the ruins of Kapiha'ā Village, dating back 600 years.
The Lodge at Glendorn – Bradford, Pennsylvania: Hikers can soak in rural Pennsylvania's natural beauty and wildlife at the Relais & Chateaux, Orvis-endorsed Lodge at Glendorn, which boasts extensive trails that cover the 1,500-acre grounds. Here, you'll have the chance to explore hundreds of miles of trails within the Allegheny National Forest, Allegheny State Park, or Ellicottville region; following your outdoor excursion, rest in beautiful cabins, accessible via footbridges.
Experienced hikers can try Hideout Hill and Cherry Path; beginners should stick with Jill and Skipper Lake Stroll, Robber's Nest, and Spring Trail.