3) SpaFinder Spa Trend 2010: Not "Going to" But "Belonging to" a Spa – Revisited
---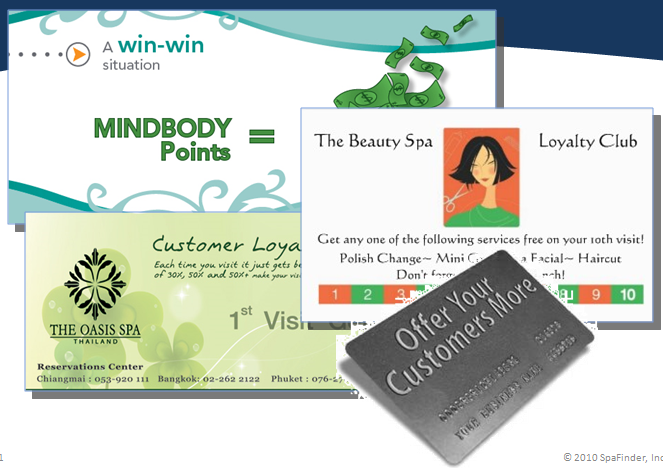 Continuing on with my review of SpaFinder's 2010 Top 10 Spa Trends (and then evaluating how the trend actually developed), let's looks at #3: Not "Going to" But "Belonging to" a Spa.  This trend has been huge for 2010 and, in some ways, even exceeded our expectations; there has been a significant effort to create this "belonging" aspect online as well!
In fact here is an article by Jane McGonigal called The Engagement Economy that shows just how important engaging customers is becoming, and how doing so online is becoming a real art.  (You might also enjoy her recent TED talk.)
3) Not "Going to" But "Belonging to" a Spa
No longer a place where you infrequently "go" for the occasional treatment, spas are being creatively reimagined as places of "belonging"—not only literally, through the rise in membership programs, but also in the diverse ways spas are being recast as social or communal hubs—contributing the additional, although unspoken, benefit of emotional health.
Five years ago, it would be difficult to imagine the spa as your "hangout," where everyone knows your name, but new industry approaches are making "spa belonging" a reality, and in 2010 consumers will further bond with their less forbidding spas, as they increasingly hit the spa to connect with others.
According to a recent SpaFinder global survey, only a small percentage of spas have some kind of membership program today, but 23 percent report they're actively considering implementing one. The membership model is an extremely savvy strategy for tough times (and beyond), keeping valued clients close; filling therapist time; helping "stay" spas attract local, day customers; and increasing revenue from membership fees/dues. (Note: Spa clients spend on average 18 percent more after they become members.) And consumers love the (often significantly) reduced treatment rates, the incremental, personal discounts, and rewards/loyalty programs.
Every species of spa is rolling out memberships: popular day spa chains like California's Burke-Williams and Total Woman, urban hotel spas like the Peninsula NYC and the Intercontinental in San Francisco, destination spas like the Oaks at Ojai in California, even spa residences like Canyon Ranch Living and mobile spas like the UK's TherapyClub.com.
But "belonging" transcends mere membership, as spas are transforming themselves into places of community, education, and social mingling with events like free meditation sessions at lunch, wellness speakers/classes in the evening, parties, fundraisers, local philanthropic events, spa hiking/walking groups, and book clubs. The industry is getting innovative with this "Social Spa-ing 2.0": Consider the wine lounge at the new Caudalie Spa at New York's Plaza Hotel, where bathrobe-clad spa-goers enjoy wine tasting while chatting with the sommelier (and each other) posttreatment.
Look for significantly more programs at spas next year that bond consumers to spas and people to each other. After all, winning designs submitted by grad students at the 2009 Global Spa Summit Student Strategy Challenge revealed that the next generation of spa designers find the current spa environment, in a word, boring and imagine the "spa of the future" as a multiuse communal space revolving around a lounge/bar/"hangout" area, even incorporating online social media connections.
I think it will be interesting to watch how spas continue to engage their customers and how valuable consumers find this ongoing relationship with their spa – whether it is in person or online.  (hint hint… one of the 2011 trends we are tracking looks at the next generation of "belonging to the spa.")  But I digress.  On this 2010 spa trend prediction I would say we deserve an A for identifying it, and a minus for not having mentioned that this also pertained to online.  Grade?  A-
My twitter address: @susieellis