Beauty Forecast During Beauty Expo/Conference and Spa/Resort Show, NY
---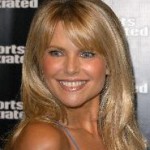 Disappointing.  Informative.  Those are the two words I would use to describe my experience earlier this week at the Spa and Resort Expo and Conference here in NY City at the Javitz Center.  The show room floor was less than inspiring due to the fact that few spa product or service companies were exhibiting. I understand this show was transferred from Reed Exhibitions to the HBA Global Expo and Conference that is more oriented toward beauty and packaging.
The positive was the keynote presentation by Pamela Baxter, President and CEO of LVMH Perfumes & Cosmetics North America and the award given to Christie Brinkley for her work with SmileTrain (an amazing organization that helps train doctors in poor countries how to repair cleft palatte in youngsters).   It was also highly motivating to see that Christie Brinkley looked so fantastic in person – actually more so than on screen!  (I say…bottle up whatever she is using or doing and send me some!)
My favorite experience however was attending a "Beauty Forecast" session and thought I would share with you what I learned about "what's in."
Prettiness.  Pale colors hint of metallic, youthful, ponytail, antique lace, cameos vintage.  Color palette of lavender and pink. Dreamy pinks – subtle eye, pink lips.  Orchid, lilcay eyes, light upper lids with strong color on lower lid.  Hush, hush gray over lilac, apricot, pale blue.
Juliant.  Lots of color, South Africa via Miami,  Confetti dots, pinwheels, avatar, bright and neutrals (no neon), colored mascara where you just color your tips and keep the rest of the last in black or dark brown.
Travail.  Going back to roots – nature.
Denem is huge.
More antique metals of gold and silver – not shiny.  Think tarnished.
A lot of blue and camel, and copper eyes, more blush
Countouring face and body products
Attainable beauty
No bleeding lipsticks
Big hairbands .  Also, hair in a knot on top of your head.
Airless packaging so that when you open it (like you do with a jar) you don't lose potency.
Video education
Beauty apps:  like an alert that tells you when you need to put on more sunscreen.
Multi-tasking products – like powder with SPF.
One hand applications – like flip tops for all kind of products so you can put them on with one hand. (I suppose the other hand has to be free to use a phone.)
Tweed textured nail polish
Tom Ford lipstick for $65
Metallic nail colors
Self adjusting color for face and body products
Colors you can see at night but not during the day.
Flight friendly products (they used one of my favorite products Somme Institute as an example)
The idea of a consolidating all of your colors onto a magnetic pallet for your travel needs
Melting old lipsticks and making your own shade
Fragrance in flight-approved sized bottles
Wearable fragrance via jewelry
Bringing back the old in new packaging….like Shalimar in a dazzling new bottle
Let's hope next year this trade show will be repackaged in a new way as well!
My twitter address: @susieellis