Spafinder Spa Trend 2010: Celebrating Celebration Bonus Trend #11
---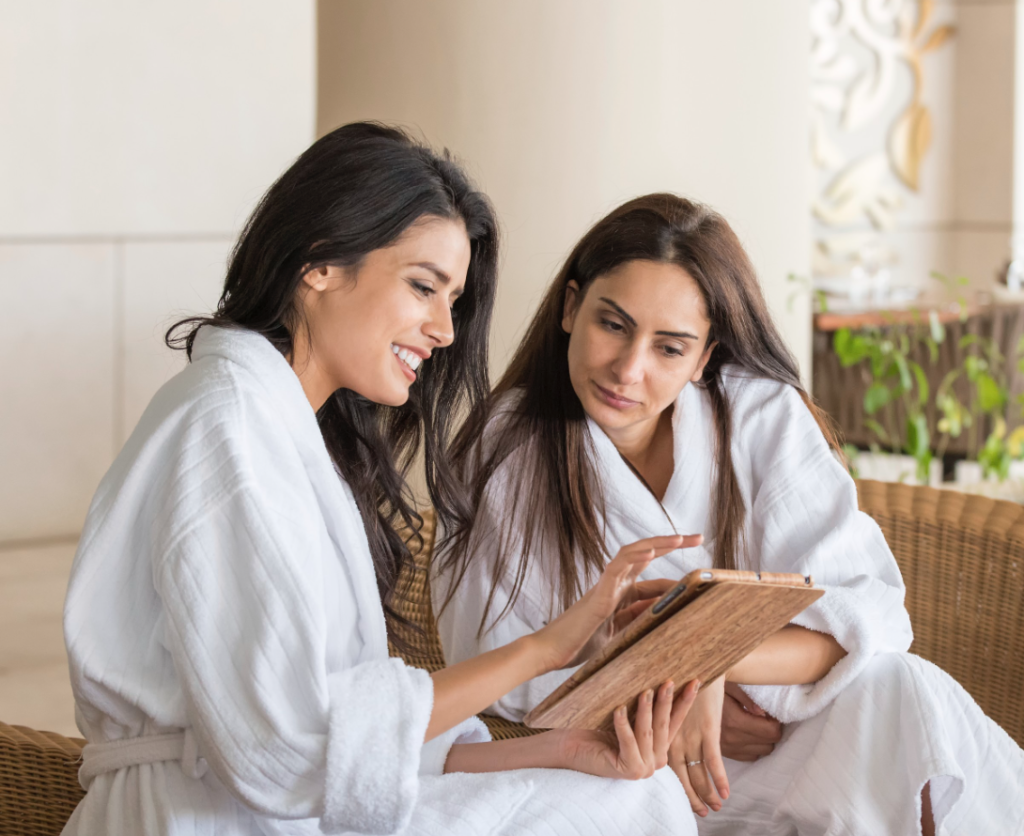 Last year we added a bonus trend because we saw the emergence of a 'celebration tourism' trend that we thought would gather steam and was worth mentioning. It was being encouraged by travel agents and hoteliers to partially compensate for lost corporate meeting business.
People have continued to choose 'experiences' over 'things' making the spa experience that offers both comfort and health benefits a popular choice.
After you reread the "Celebrating Celebration" trend, I will share with you a type of celebration I ran across recently that I had never heard of a year ago – but seems to be on the increase!
Bonus Trend: Celebrating Celebration
In a recent survey, travel agents reported the #1 emerging spa travel trend was people increasingly hitting stay spas for special occasions. Occasions like the big '0s', anniversaries, weddings, retirement parties, are growing in hotel stays. After the severe downturn in hotels' corporate/meetings business , the industry is aggressively incentivizing group celebration travel to revitalize lost business. This concept was born at the day spa, with its long tradition of bachelorette, graduation, and "girlfriend" parties. , and its rapid migration into the travel arena in 2010 is one great reason for the industry to celebrate.
It makes sense. Spa-going is increasingly associated less with luxury and pampering and more with celebrating and affirming one's life and well-being. A trend on the rise, people taking over entire spa properties for weddings, birthdays and all kinds of personal celebrations. Whether the occasion is at Chewton Glen in the UK or Borgo La Bagnaia in Italy, spa experiences are all-inclusive. More families are getting away together to celebrate and create memories and do a little "relationship wellness."
Staycation – Not just a fad
Some argued the staycation was just a fad. Primarily, because the word seems faddish. However, attractive local spa packages have proved them wrong, and the staycation is not only here to stay, it's on the rise. With less hassle and expense, people are embracing the idea of vacationing nearer home. It's a great idea to check into a local/nearby resort to rejuvenate on the quick. Where decompressing is key, spa-going will always be a main attraction.
Celebrating life
I was at the beautiful Montage in Laguna Beach California a few weeks ago. During breakfast with some of their key executives. All are super kind and hospitable.  I learned about a new celebration they say is becoming increasingly popular. It is called the "Just Because."
They told me about a woman who had recently rented out an entire wing of the ocean front Montage and invited 50 of her very special friends and family for a weekend of celebration. "Just Because." No birthday, no anniversary, no wedding, no divorce – they weren't celebrating anything except life.
I like that!
So I am going to give myself an A for the trend prediction of "Celebrating Celebrations." It was accurate and not exactly on most people's radar. And besides, I think I deserve an "A" – well, just because. Tee hee.
My twitter address: @susieellis