Chi Spa Village – exceeding expectations
---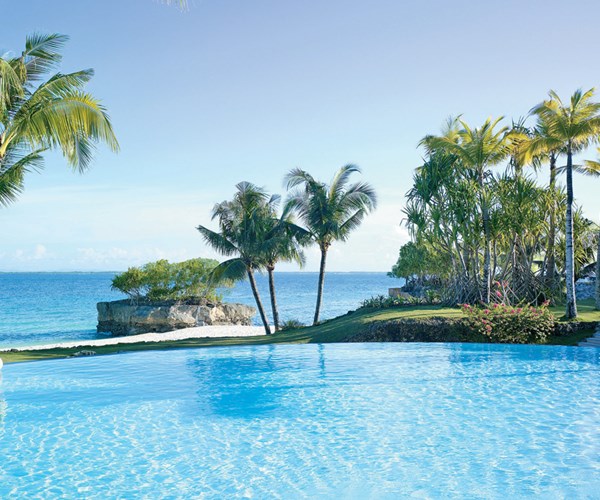 I'm at the Shangri-La Mactan Island Resort & Spa in Cebu, Philippines. Arrived after midnight and after a good night's sleep decided to try out their famous Chi Spa.
Since this was my only day to have a spa treatment (because the conference begins tomorrow), I decided to call early in the morning to book some treatments.
Looking over the menu, I selected two of their signatures: the Barako Coffee Bean Scrub, followed by the Philippine Hilot Massage.

After breakfast – and one of the best coffee lattes I have ever had – I head to the Chi Spa Village.
I walk over a wooden bridge with water on both sides into a huge indoor/outdoor reception pavilion that appears to be three stories tall with a dramatic hanging art chandelier.
I am graciously greeted by several staff members and asked to sit on a certain bench with a view into the Chi Village. I have to say it reminded me somewhat of the Golden Door in California with the landscaping and use of villas for treatment rooms.
Although this design is Chinese and the Golden Door is Japanese, there was a very similar feeling of quiet, beauty, simplicity, nature, and a bit of mystery.
More later about the coffee scrub and hilot…..