Spa Trend Analysis 2011: Deals Gone Wild
---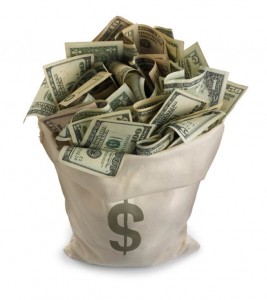 The 5th spa trend we forecast was "Deals Gone Wild" and 2011 was clearly the year of the deal.  You'll notice in the write up that our prediction was totally lined up with what Barron's said recently "consumers who are bombarded daily with coupon offers from Groupon and its rivals could be coming down with "deal fatigue."  So I think we get an A for that insight.  On the other hand, I don't think we saw how important the affluent market would become for deals.  This in Time a few weeks ago, ""Wealthier individuals are far more likely to be daily deal customers…54% of households with incomes of $150,000 and above are registered to receive daily deal offers, compared to just 27% of households with income of $35K or less."  The reasoning?  The more affluent folks are the ones spending money so it makes sense that they would seek out deals.  Those with low incomes don't have disposable income that could be used for deal purchases.  Missing that insight means I have to move our grade down somewhat…I'll settle for a B+ on this spa trend prediction.  Either way, spa deals continue!
Remember when coupons were unfashionable things people snipped out of the paper? And spa deals were mostly found on chalkboards near the spa reception desk? (Or, when spas didn't even discount or consider using the term "deal"?)
Well, put an "e-" or "group" in front of "coupon," and you suddenly have the hottest Internet mania of 2010, poised to accelerate at an even more dizzying pace in 2011. Online group-buying deals have suddenly burst onto the global scene, and the old-fashioned "deal" has morphed into a hip online industry. And with spa and wellness deals such a mainstay of generic sites like GroupOn or LivingSocial (where roughly 20% of total deals are spa-related), it's a sure sign that spa-going has achieved massive, mainstream traction.
The phenomenon is mushrooming globally, with 500 group-buying sites estimated worldwide. North America alone has 130 "daily deal" sites, including first-mover GroupOn – and LivingSocial, the DealList, Yelp, BuyWithMe, etc. The UK has its Groupolas and Wowchers, Spain its Groupalias, Australia its Jumponits, Scoopons and Spreets, China its QQTuans and Meituans, Thailand its Ensogos and Sanook Coupons, and Singapore its AllDealsAsia. Dozens of sites cater to a single city.
And with so many spa deals (treatments, yoga classes, even Botox) being blasted into email inboxes, there has been one extraordinary effect: Millions of people now are expanding their spa/wellness horizons, trying new spas and experiences they wouldn't have without the "50%-75% off!"
With so many companies backed by hundreds of millions in venture capital, deals will certainly remain a hugedeal in 2011. Here is what we see ahead for the spa consumer and industry:
· Consolidation: Consumers will still have an overwhelming number of sites to follow, but a "dot-deal" shakeout (on the dot-com model) looms, in part because of an avalanche of similar/"cookie-cutter" sites, along with players like GroupOn marching across the globe buying and re-branding local deal sites. Branding and meaningful differentiation will become important factors in determining the "shakeout" winners.
· More personalized and spa-specific deals: Spa deals have typically been thrown in between blow-out specials on lube jobs or "two hours of whitewater river rafting," but new personalization science/software, and the rise of luxury and spa-specific platforms like SpaFinder's SpaRahRah or Gilt City, will deliver discriminating spa-goers more relevant deals, even "curated" by experts. With the more exclusive customer targeting, higher-end spas (who avoid mob deals like the plague) will jump in to offer luxury, unique experiences far beyond the $39 massage/facial. For many, the spa deal quest will evolve beyond the "rock-bottom price at any old place," to seeking (and finding) credible, real values (i.e., $130 for $300 worth of spa services) at a location you actually dream of visiting.
· More manageable, exclusive deals: "Flash-mob" deals that have a small day spa selling 5,000 massages has led to well-publicized gripes by both businesses and consumers — no appointments, short-shrift service, etc. — leaving spas so overwhelmed their businesses are jeopardized. Look for the parameters of deals to become more exclusive and more manageable.
· Location-based "deals on the spot": With location-based powerhouses like Facebook, Google and Yelp getting in on the action, deals will soon be even more ubiquitous online, as well as headed to your mobile phone. Around the bend: A spa-seeker launches a mobile app, finds real-time deals in that area, clicks and buys the coupon and then strolls into the spa to redeem.
· Retention and engagement: In 2010 spas embraced group-deals to attract new customers, but in 2011 there will be a much more intense focus on how to retain them, with new tools, training and technology to engage customers after the hordes rush in.
· Deal fatigue: Look for some consumer push back, especially from the spa enthusiast, who is, after all, seeking stress reduction. Ultimately for them, having a regular spa appointment with a favorite therapist at a familiar spa will trump the few dollars saved and the energy needed to engage in deal frenzy.
Look for deals to continue but not be quite so "wild."  SpaFinder's Spa Rah Rah daily deal offer has had better response than expected probably because it is curated by experts and those wanting to go to spas do have disposable income.  Now more sites are carrying our curated deals…that saves everyone money because it's easier for spas to deal with one (or a few) deal aggregators than dozens.  Ditto for consumers.
**
If you wish to be put on a list that automatically sends my blog posts to your email, just click here. Thanks!