Dr. Andrew Weil and Spas: SpaFinder Visionary Award Winner
---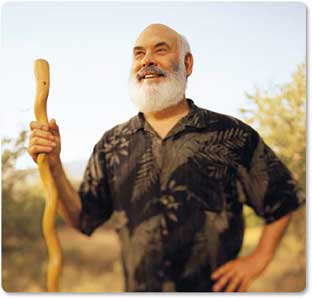 Dr. Andrew Weil and Spas: SpaFinder Visionary Award
A couple of nights ago it was our privilege to hand Dr. Andrew Weil SpaFinder's 2009 Visionary Award.
Our Visionary Award goes to one person each year who has made a huge contribution to the field of spa and wellness. (Previous recipients include Dr. Deepak Chopra, Dr. Howard Murad, Mel and Enid Zuckerman, Dr. Bruce Katz, Dr. Stephen, and Lyn Krant and last year's recipient, Deborah Szekely.)
Simmone, Dulcy, and I gave Dr. Weil his award for his tireless efforts to bridge the worlds of medicine and spa, and his prediction decades ago, that the hospital of the future would look more like a spa. Dr. Weil's background includes being a Harvard Medical School-trained doctor, becoming a pioneer in integrative medicine, writing 12 books (mostly best sellers) and working with spas – notably Canyon Ranch and now Miraval.
And …talk about timing.
Dr. Weil (who has a way of simplifying things into understandable nuggets) spoke to the 92nd Street Y audience here in New York City and introduced his new book, "Why Our Health Matters….a Vision of Medicine that can Transform Our Future."
Given that the U.S. is on the eve of health care reform and other countries are also struggling with how to contain their health care costs, I think it was fascinating to hear what Dr. Weil had to say in that regard – and what all this means for the spa and wellness industry.
Last night Dr. Weil was on Larry King Live. Check out the link to hear the actual 18-minute segment.