A Wellness Moment With Eberjey's Mariela Rovito
---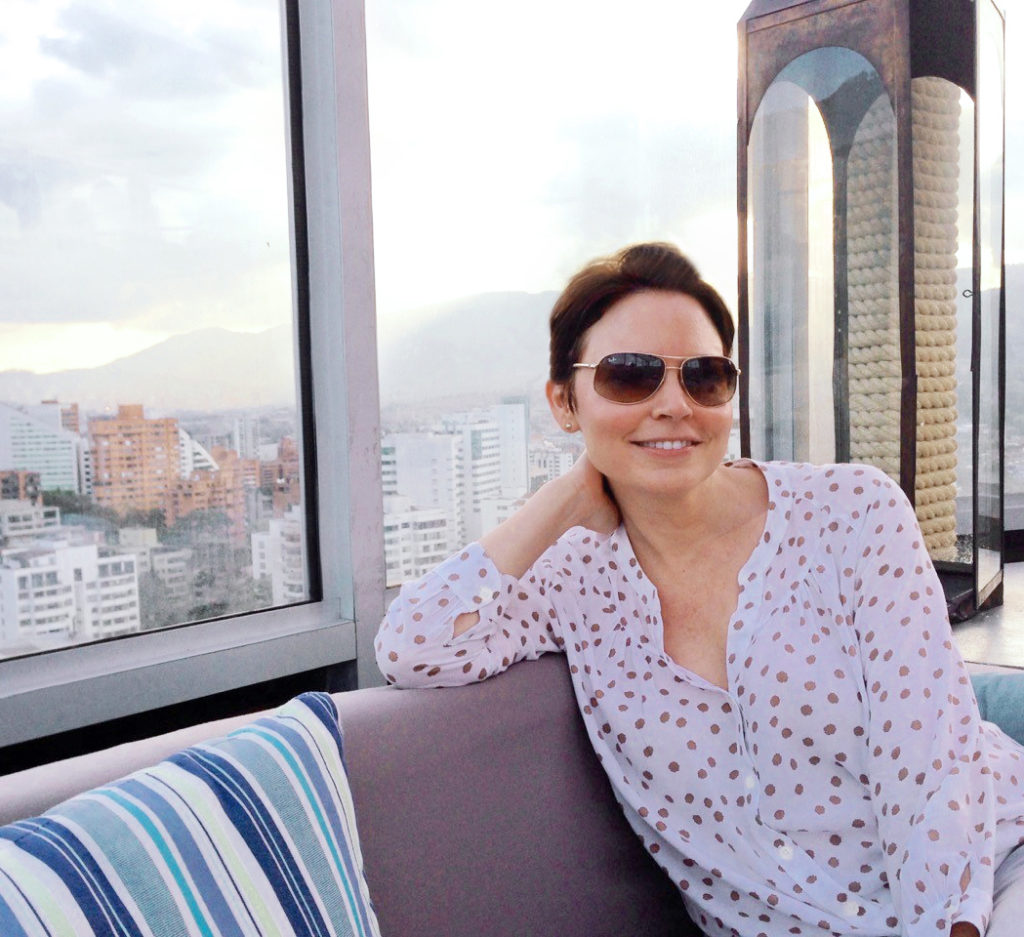 A wellness moment with Mariela Rovito, founder and president of Eberjey a company that fuses luxury with soft detailing in lingerie and lounge wear making sexy so much more comfortable.
EDF: Eberjey's Instagram is described as the art of cozy and your stores are the epitome of casual chic. It all evokes feeling good and all around wellness, just looking at it all makes me say ah. Since the softest lace and cotton are Eberjey signatures, you obviously have a handle on what feels good on the skin, what are your go-to skin care products?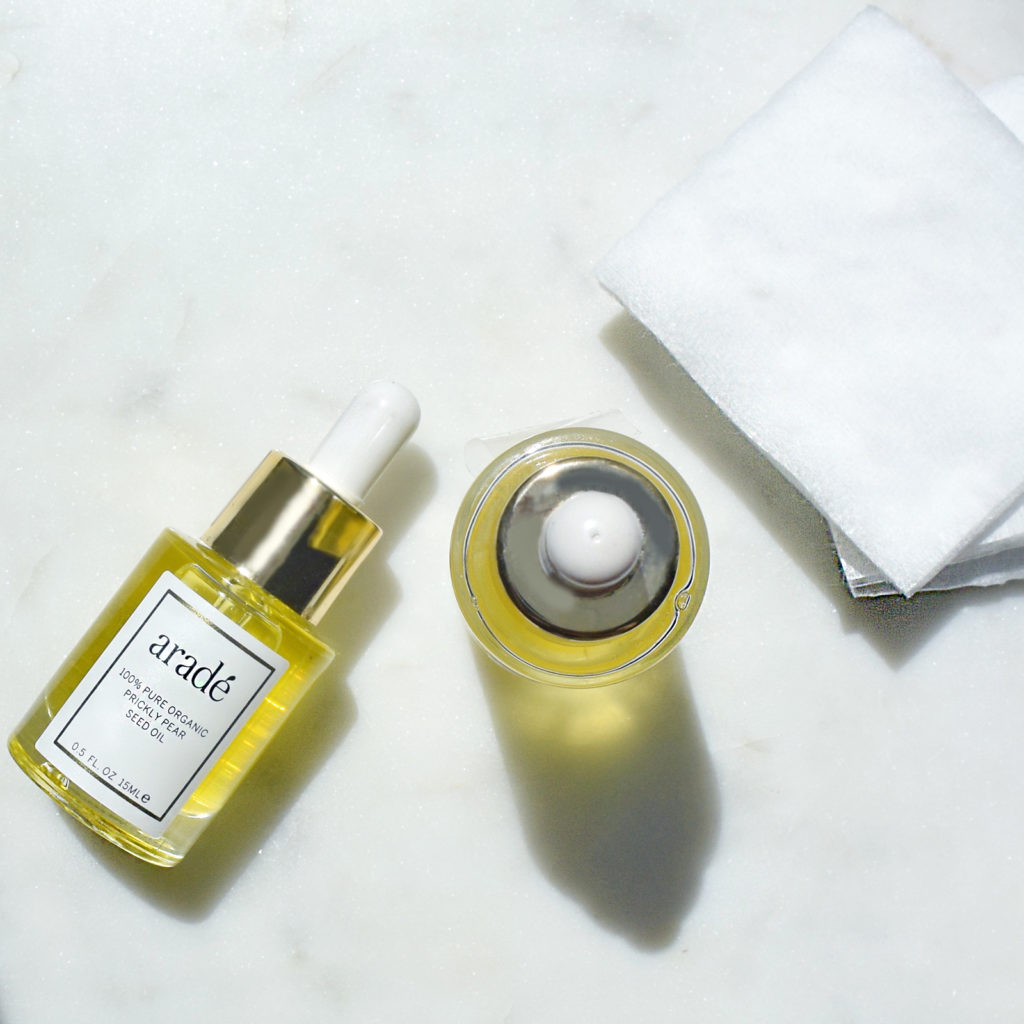 MR: I actually love my skincare rituals and get very fanatical about great products. Right now, my favorite new line is Aradé Beauty from Morocco. Their organic Prickly Pear Seed Oil is truly pure magic. It hydrates, calms, restores, repairs blemishes…you name it. For moisturizer, I'm a purist and don't experiment much. La Mer singlehandedly changed the texture of my skin and I'm hooked for life! But it's the combination of the two products that's unlike anything I've tried before. Add a little bit of Aradé's prickly pear to La Mer and the results are fantastic.
EDF: Eberjey's color palette is so soothing with fun pops of color and texture woven throughout, where do you look for color, texture and palette inspiration?
MR: My co-founder and Creative Director (Ali Mejia) is the one that sets the palette and tone of each season. Once that's been defined, our design team draws inspiration from everywhere and everything. It could come from a trip, a dream destination, art, music and sometimes even from within.
EDF: Since Eberjey is all about the tiny pretty details, In terms of the little stuff in life, what makes you feel the 'wellest'? Is there a part of your daily life or routine, a breakfast food you eat everyday (or most), a workout, a song, a snack, an item on your desk or bedside table that when you look at it, eat it, wear it, it makes you just feel that much better?
MR: Coming home from work and changing into an Eberjey nightie or PJ set is just bliss. It's the literal "slipping into something more comfortable" without sacrificing the beauty of a garment. I can feel both comfortable and pretty in my personal home oasis, away from the troubles of life. Sometimes, I also wear some of our cover-ups around the house and right now, my personal favorite is our Summer of Love Mouna Pant (pictured below $144).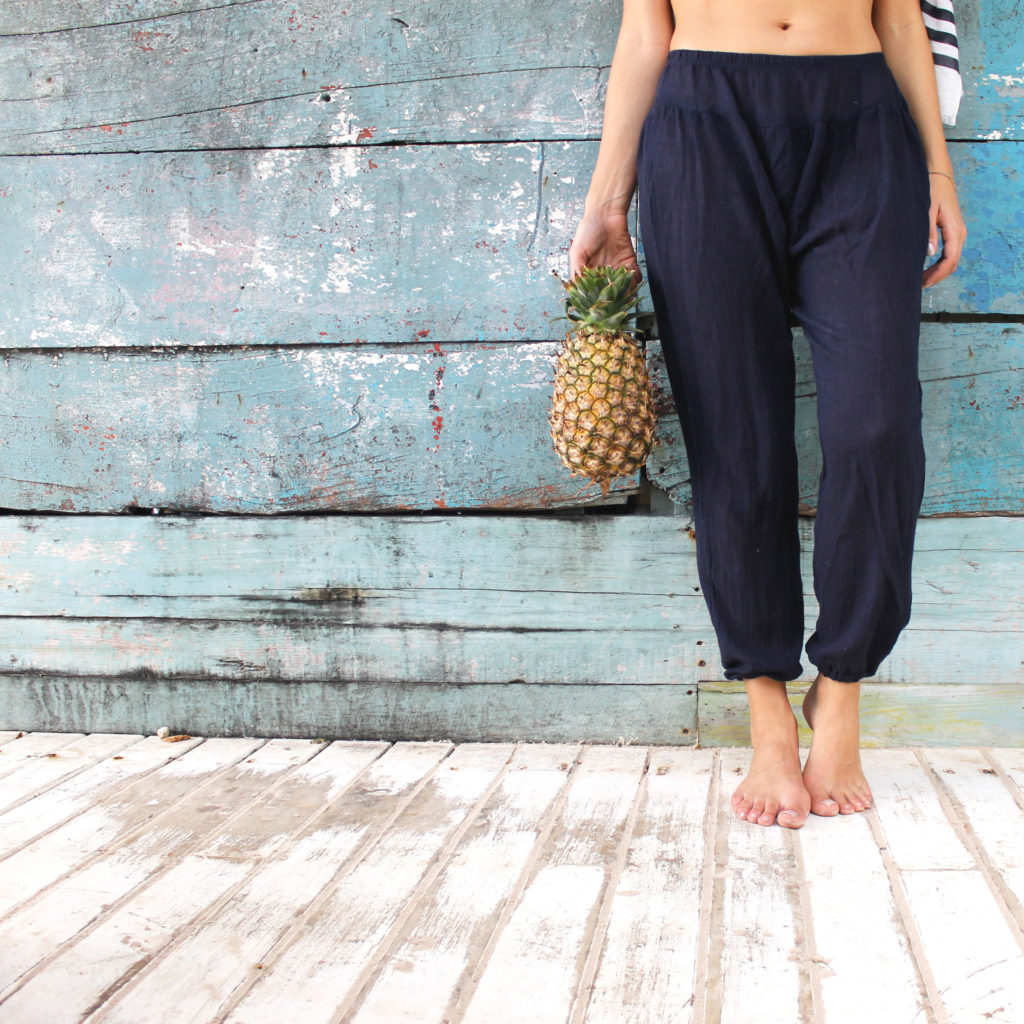 EDF: On your website it says Eberjey was born in 1996 from the belief that the layer worn next to the heart should express happiness, love and confidence­ – all the things that make a woman truly beautiful. What makes you feel happy, loved, and confident? Are there any tricks you can share that when you're having a down day (as everyone sometimes does) to give yourself a lift?
MR: As a new mom, I would be remiss not to mention my baby boy here. The sight of that little face and the look in his eyes just completely melts me and makes the whole world better in an instant.
EDF: What's on your travel bucket list?  If you could go anywhere in the world where would it be and why?
MR: Oh, so many places to go! I love to travel and just got a passport for our little one so we're ready to explore and start showing him the world. But we won't go too far for now. I've been hearing great things about Holbox (note from Spafinder it's a tiny little town in Mexico, could it be the new Tulum?)  I'd would love to get there while it's still somewhat unknown.
Thanks for sharing!