Spa Trend Analysis 2011: All Eyes on Asia
---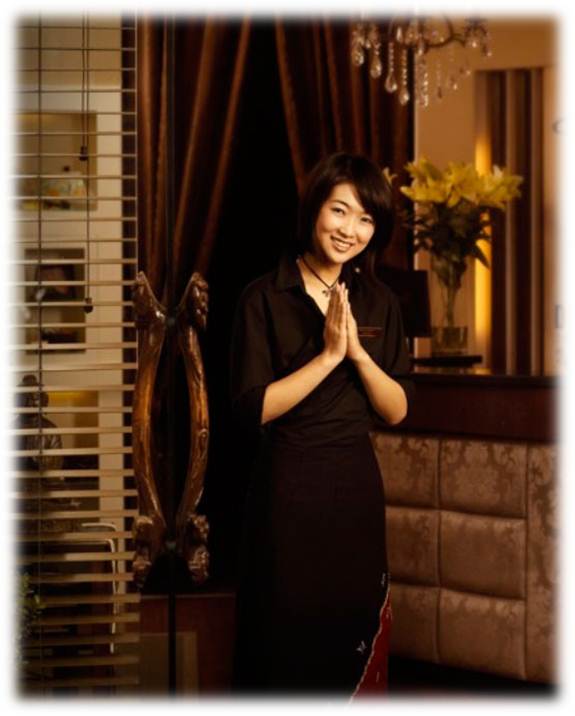 The second trend we forecast for 2011 was called "All Eyes on Asia."  Boy -were we ever right-on with this one!  If anything, I think we underestimated how large this trend will become. So in my humble (and my sister would add accurate) opinion, this one deserves an A+. :)
Looking through my bi-weekly Spa Opportunities
newsletters that highlight spa openings all over the world, there is no doubt that Asia is where it is happening.  And the recent AsiaSpa Magazine on my desk looks to be their largest ever – 220 pages!  Consultants I speak with say that while there is very little happening in the US, Asia is on fire.  And of course not a day goes by that the world doesn't hear more about developments in China and India.
While our eyes are on spa growth in Asia, I think we are just at the tip of the iceberg in terms of recognizing how the influx of travelers from Asia – especially the Chinese – are going to impact our spa industry.
"All Eyes on Asia" is not only a trend for 2011 – it will be a trend for years to come!
The role Asia has played in the modern spa industry is profound: Approaches like yoga, shiatsu and Thai massage, Ayurvedic medicine, TCM and acupuncture, etc. have become the very staples of global spa menus (and people's well-being regimes) for decades. The "Zen" nature of Asian design has influenced spas across the world. And some of the most famous hotel/resort spa brands have emerged from Asia, not only because of the continent's diverse, established cultures of wellness/healing, but because low labor costs made for strong profits.
But historically, it's been a tale of the mass exportation of Asian therapies/design/brands. Now an incredibly powerful new story is unfolding: The explosive growth of hotel/spa development within Asia (a market of 4.1 billion people), and especially within the two fastest-growing world economies, China and India. These markets, and others like Cambodia, Indonesia, Sri Lanka, Thailand and Vietnam, etc., are developing at a breakneck pace, unleashing extraordinary new class mobility and massive opportunities for hotel/spa development.
There's an avalanche of data about the runaway economic development in China and India. In the last 30 years, China's gross domestic product has grown 72 times, while India's GDP is expected to quadruple by 2020. There are 150 airports under construction in China, and 171 cities with populations of a million-plus — but most still don't have a major, internationally branded hotel! China is predicted to be the world's largest tourist destination by 2015. Incoming tourists skyrocketed 500% in the last decade, and India's tourists doubled in the same time.
The hotel/spa pipeline is a crystal-clear indicator of the headline story unfolding. Asia-Pacific has the largest number of spas and hotels under development of any region in the world, with 77% of that regional hotel expansion in 2011 earmarked for China and India (56% and 21%, respectively). Experts compare the current hotel/resort growth in China to the U.S. in the 50's and 60s, but predict the Chinese boom will be even bigger. Forty-seven international hotel brands are now busily entering India, to meet demand over the next decade for 400,000 new rooms.
If incoming tourism is exploding, so is outbound and intra-Asian tourism. By 2015, China will have 100 million outbound travelers, a number greater than the people who visit France annually — the number-one tourist destination in the world. And, as more newly minted middle- and upper-class Asians begin to travel abroad, across the region, and in their own country, an extraordinary new tourist demographic is being born, oft-seeking the luxury lifestyle that includes spa-going the "western" way. Chiva Som, a revered Thai destination spa, recently reported 25%-plus of its guests now hail from China, while the Starwood Hotels brand reports 50% of its guests in China are now Chinese.
Prediction: Hotel/spa developers will attempt to strike a balance between incoming tourists' desire for authentic, local ambiance and indigenous, Asian treatments, and many local spa-goers' desire for super-modern, "western-style," luxe spa-going. Also, note: While many spa markets will be courting the aging baby boomer, emerging economies like China and India will be targeting a much younger generation. (Roughly 65% of Indians are under 35, while roughly 70% of the Chinese population is under 44.)
The year 2011 will prove a watershed year for new, breathtaking hotel/resort spas, western-style day spas, wellness/destination spas, and impressive medical tourism facilities — all rising up alongside traditional village spas from Bali to Vietnam. This hotel-spa surge will be taking place across many cities/regions that westerners can't even yet name, and in destinations as surprising as Tibet. (i.e., the St. Regis Lhasa Resort/Iridium Spa just opened, promising to be "the highest luxury resort spa in the world." Western explorers now heading East will find opulent spa resorts and wellness retreats at attractive prices compared to what they would pay for the same (or less) luxury back home.
…It's all eyes on Asia, as a new "Spa Road" stretches from China and India to Thailand and Indonesia. The hotel and spa explosion over the next few years will be phenomenal, and it's only the tip of the iceberg.
Examples of the Asian Hotel Brand Explosion:
Hong Kong-based Langham Hotels: 10 luxury hotel spas in development across China, India and Thailand.
Marriott International: 89 new Marriot Hotels in India by 2015, including a Ritz-Carlton brand introduction.
Starwood Hotels & Resorts: 60-plus hotels in China now, with 86 in the pipeline; 27 properties in India, with 16 on the way. (The Starwood Chinese pipeline: 24 Sheratons, 13 Westins, 7 St. Regis').
One-third of InterContinental Hotel Group's pipeline is in Asia.
Accor has 50 hotels planned in India.
Hyatt has 40 hotels planned in India.
Conrad Hotels & Resorts: 10 luxury hotel spas planned, from Thailand to Bali.
Mumbai-based Taj Hotels, Resorts & Palaces: 47 luxury resorts from Da Nang to Sri Lanka in pipeline. (Just launched upscale brand Vivanta by Taj: 22 in India, 12 in pipeline).
Since we are assigning a grade to each of the trends we forecast a  year ago, I have to say in my humble opinion, this one deserves an A+.
**
If you wish to be put on a list that automatically sends my blog posts to your email, just click here. Thanks!