Global Spa Summit Initiatives Underway – Potential GameChangers
---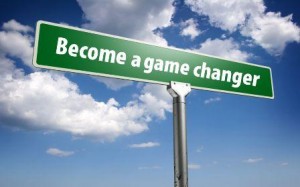 It's the New Year and it feels like some exciting changes are ahead.  In fact "change" is part of the theme for the upcoming Global Spa Summit that will be held May 15-18 in Bali, 2011 as we will be encouraged to "Engage the Change."  Two initiatives that were birthed at last year's Summit are now underway.  I think they could both be real "game-changers."  What do you think?
Developing the First-Ever Evidence-Based Database For Spa and Wellness Approaches
At the 2010 Global Spa Summit, Dr. Ken Pelletier noted in his keynote address that the spa industry has been too quiet in trumpeting the evidenced-based data that supports so many spa modalities. While there are thousands of studies that favor the use of approaches such as massage, yoga, meditation, and acupuncture, the data has not been easily accessible. This project will change that.
As an industry, there are benefits to having more studies readily available, as exemplified by the recent article in the New York Times, "Massage Benefits are More than Skin Deep," which reported on a study that showed a significant decrease in the stress hormone cortisol and an increase in white blood cells in participants who received a massage.
The evidence-based database that will result from this project will be available for free as a resource to those interested in accessing evidence for some of the most common modalities offered in spas and wellness centers. Several well-known medical doctors and a variety of spa industry professionals will help curate some of the existing available evidence from a wide variety of reputable databases in addition to making the full spectrum of studies accessible by a variety of means; there will also be an opportunity for users to contribute studies and information from other resources.
Advanced options will be added in future stages of development. Not only will this project provide the industry with a valuable, accessible resource, it will give spa professionals greater confidence in what they do, it will educate the consumer, and it will become a media resource.
Presenting a White Paper: The Future of Wellness and Medical Tourism. Where do Spas Fit?
As a result of 2010 Global Spa Summit discussions, it became clear that the topic of tourism as it relates to wellness, health, thermal, spa, medical, and other similar terms used is becoming one of increasing importance around the world. Local, regional and national governments, as well as private enterprises, are discussing strategies to attract tourism dollars to their areas, and are finding that people travelling for their health are an excellent target market. Instead of letting others decide the best ways to organize and support health and wellness tourism initiatives, the GSS sees a great opportunity to help shape the conversation.
Therefore, a White Paper will be produced to present an overview of how both the public and private tourism sectors in various parts of the world are organized when it comes to these arenas. Pros and cons will be examined and suggestions for the most beneficial models for the future will be presented. The paper will discuss: various key organizational structures; what topics, areas, and domains are regulated and at which level; the relationship between the various arenas; and the most ideal models for the promotion of spa participation.
Potential game changers?  Let me know what you think.
My twitter address: @susieellis