Having A Good Day At Heyday
---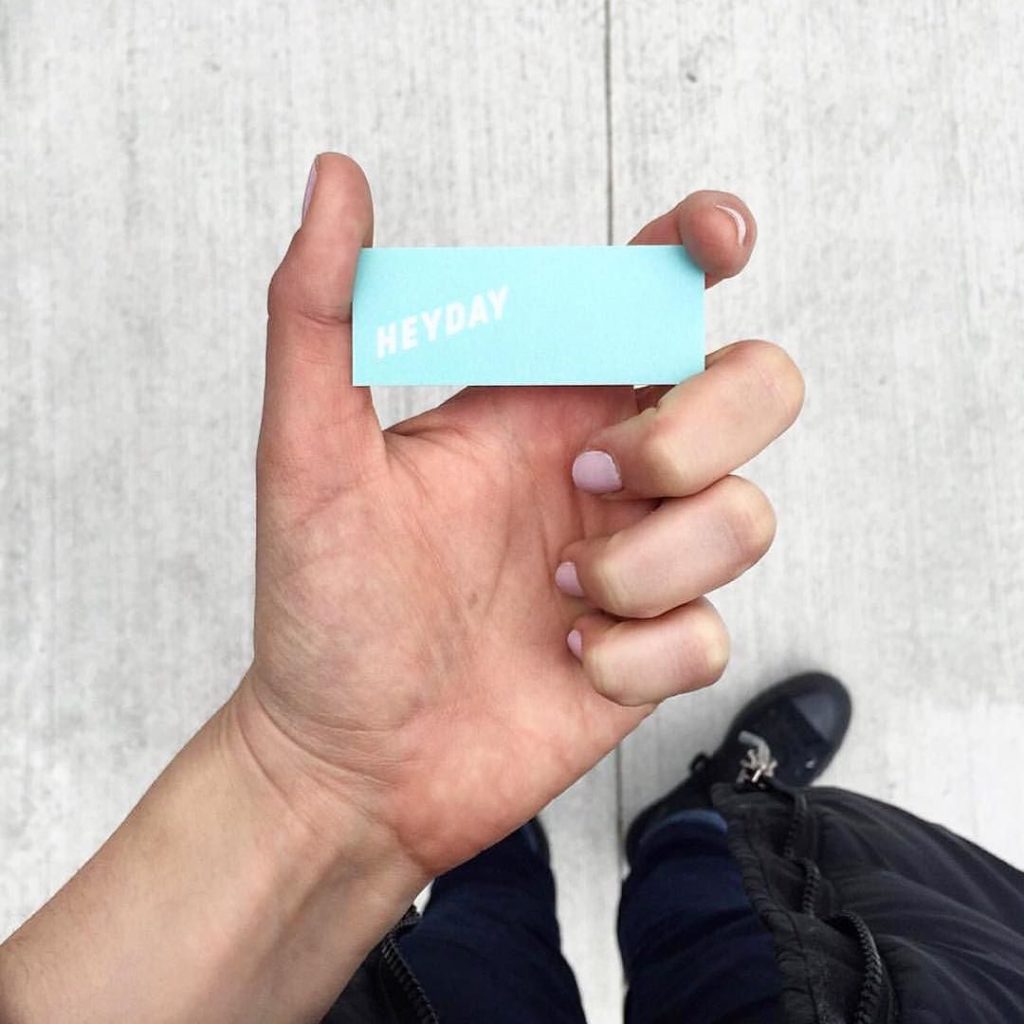 Heyday on Broadway in NYC is hands down one of the best less is more beauty concepts I've come across in a while, It offers a similar approach to a Chinese reflexology hole-in-the wall but far more glam and chic! Are you in need of a quick facial that doesn't cost a bomb? In a nutshell: Heyday is a purely facial focused boutique style store front (think Drybar, Benefit Brow Bars etc.) fitted out with eight cubicals and a menu of express and results-oriented facials to boot! It's all so simple, as in, why didn't someone think of this before?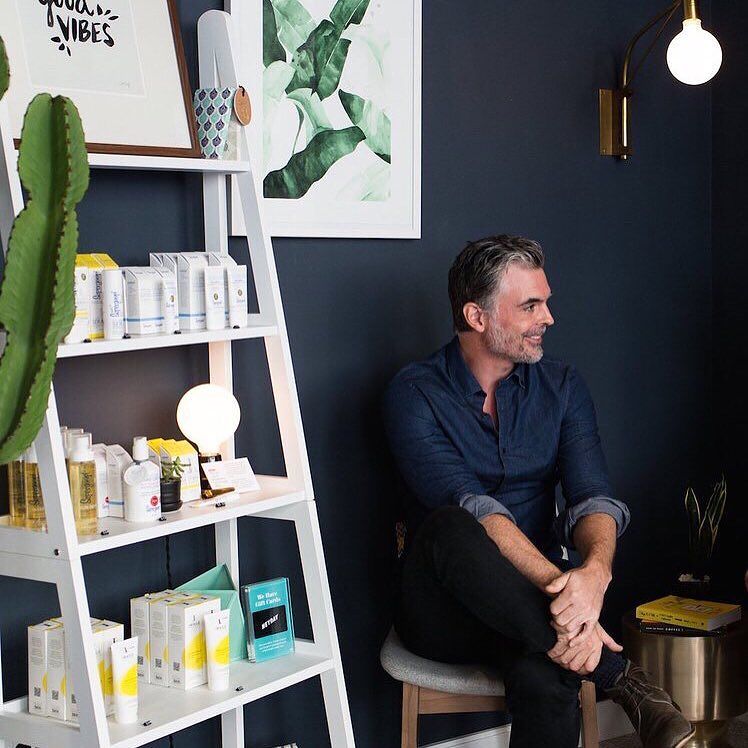 Heyday has been open one year and they are already planning new locations. Australian-born Adam Ross (picture above) shares his journey. The co-founder and CEO moved to New York in 2001  "I was in investment banking doing mergers and acquisitions for retail and beauty companies for UBS and they transferred me to New York. At the same time, looking after my skin was increasingly confusing, expensive and time-consuming and friends felt the same so I knew there had to be a better way." Adam says his light bulb moment came during a brunch with friends in 2012 when a number of girlfriends were complaining about how difficult it was to get a great facial. Two years later Heyday opened with a menu of three facials distinguished by time spent: 30, 50 and 75 minutes. #SoNewYork. "Part of what's great about Heyday is we break away from so many industry conventions, one of which is a Chinese menu of facial options – our 50 minute length is the most popular."
There's no time-consuming pre-treatment foot washes and no need to change out of your clothes either. You check-in, slip into a cubical and achieve your glow within the hour. Staff skin therapists are extremely well-trained by renowned aesthetician Jeni Sykes and really know their stuff. Not to mention the facial menu is small and so easy to navigate your way around and features enticing add-ons including Microdermabraison, LED and peels. Check out SpaFinder Wellness 365's comprehensive guide.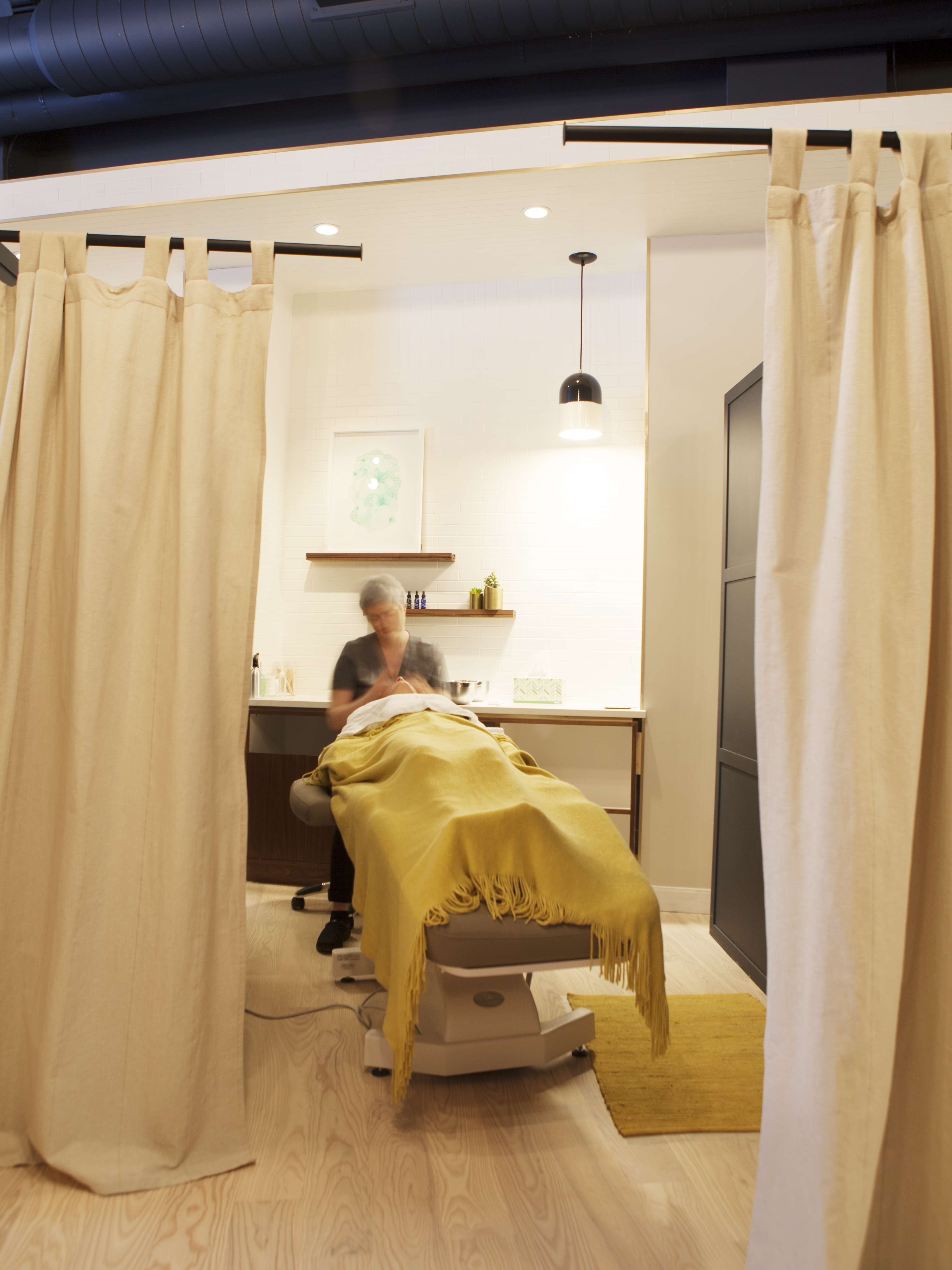 Another appealing aspect at Heyday is the products they use. These guys have really done their research! On the shelves you'll discover favorite cult brands including Naturopathica, Grown Alchemist,  One Love Organics Herbivore Botanicals, Image Skincare as well as men's grooming aids and none of them  contain any parabens or petrochemicals. Concludes Adam "We want to help people be in their prime, the best possible version of themselves, their heyday everyday."
THE VIBE: Gender neutral in it's in-store design to make for a less intimidating experience, particularly for men who comprise around 20% of clients.
WHO GOES: The balance of clients are with millennial consumers in the 25-35 year range or a slightly older demographic of women who loves the accessibility of more regular treatments.
Heyday's second outlet opens August 1st at 92 Reade Street in Tribeca. Congrats!