How A Leisurely Tortoise Inspired My Slow Beauty Brand
---
We live in a fast-paced world: When social media began taking off, I deeply reflected on this statement. When I pondered our life pace, I initially felt fear for my family and me: I feared for its implications on our well-being and the expectations we have when fast often isn't fast enough. I felt nostalgic for my yesteryears; remembering my childhood when I spent my time climbing trees, running through sprinklers, and riding bikes in the spring and summer, and then jumping in piles of leaves, picking apples, building snow forts, and sledding in the fall and winter. Time was marked by the seasonal cycles. Nature was a relevant and tangible part of my daily existence.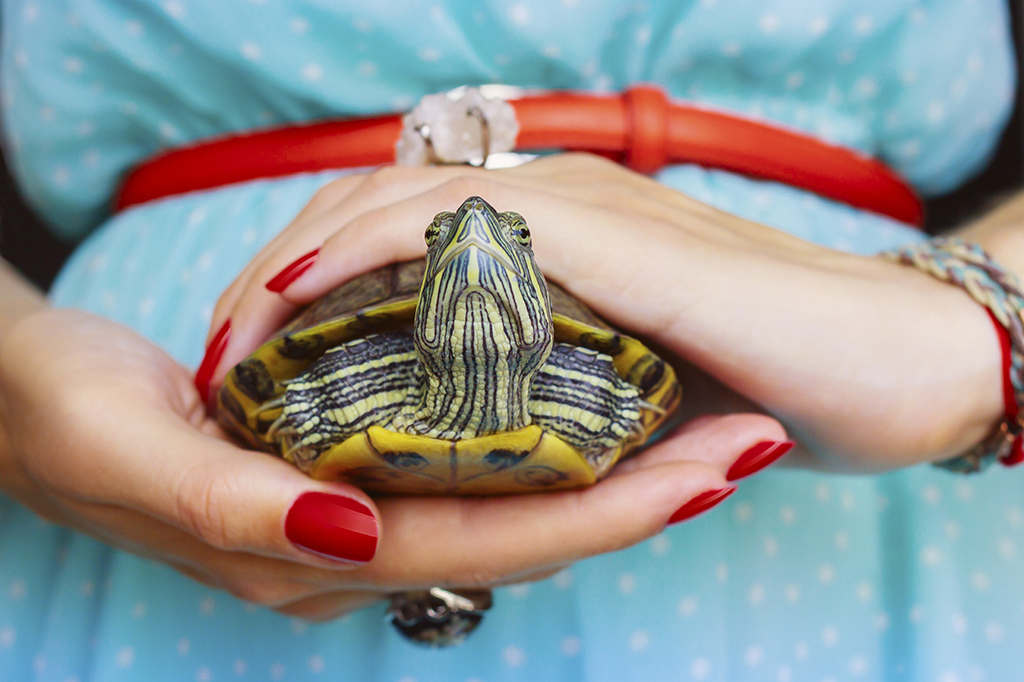 Seven years ago when I was contemplating this truth we had a guest staying with us – Torti, the tortoise.  He was my son's class pet who came to live with us for two weeks over spring break. I observed him daily and became enchanted by his slow, deliberate walk. It was as if he was in a constant state of meditation. These observations were coupled with a synthesis of a perspective I had been testing and molding for as long as I can remember: It gave me a platform to express how I see beauty and the aging process. I experienced what is known in Zen as a Satori moment – an awakening and understanding occurred. The phrase Slow Beauty happened to me, and I connected with an idea, a concept that would become my map and keep me grounded in this fast-paced world.
This pace is a daily truth. Another truth is that we don't have to be caught up in the frenzy. We have a separate mind. Instead of being pushed along, or pulled under, we can pause to identify what we value most, and set up touch points to help us to align with those values. We have the ability and the opportunity to move at our natural pace. We have a choice.
Slow Beauty has developed into personal philosophy and practice. Slow Beauty is a beauty that endures. Slow Beauty is permission to slow down and remember our self and our nature. Slow Beauty is an opportunity to unveil the wisdom of beauty – radiant, spirited, compassionate, and strong. Slow Beauty is a choice you can make for yourself and for your family.
Now in my adulthood and with all of the responsibilities that come along with it, with all of its joys and challenges from parenthood, I am grateful.  Life is full, and every year I feel more and more comfortable with who I am, and who I am becoming – fully engaged in this creative process of life.
I also incorporate the Slow Beauty philosophy into my family life. Here's how.