Inside Scoop on Booking Spa Treatments: Facials, Massages, Manicures, Pedicures, and More
---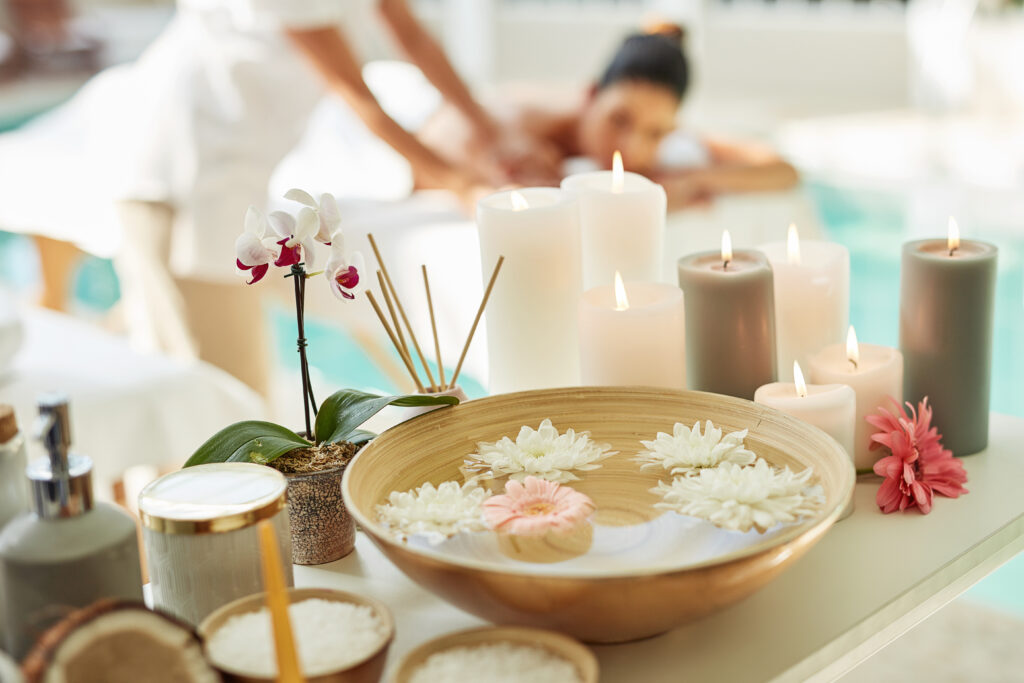 "Sorry. We are fully booked."
It's surprising to me how often I hear this when I call a spa or stop in at a spa to see about booking a treatment. It happened to me twice today when I was trying to book a massage here in Freeport, Grand Bahama where I spent Easter weekend. It happened also a few weeks ago when I tried booking a spa treatment at the fancy new Eau Spa at the Ritz Carlton in Palm Beach, Florida.
Being in the spa industry, I used to think….wow, that's amazing that the spa is fully booked – their business must be great. Good for them!
Well, over time I have learned that "We are fully booked" is really sort of a code for "I don't have the staff to handle your request." I know this because of the many spas I have toured and experienced.
Here is what happened at the Eau Spa which is often quite typical. After trying to book a massage and finding out that they were fully booked until very late that evening, (and then asking for a facial and finding out there were none available all day), I settled for a tour of the spa which was graciously offered.
As I was shown around this lovely new $30 million spa, I was dazzled by the lovely treatment rooms with silver beaded pillows and the over water hanging baskets which bath robed guests could enjoy while relaxing in the outdoor garden.
I was also impressed with the "serve yourself" scrub bar where you could make your own scrub from a variety of concoctions tastefully displayed. The wet area had a nice feel also.
As I was shown into one treatment room after another, and then led into one of their fabulous couple's suite, it dawned on me – most of these rooms aren't being used! And yet I wasn't able to book an appointment. It turns out I saw only a handful of people in robes and just a few of the treatment rooms being utilized.
It was obvious that the spa was not fully booked in terms of treatment rooms, it was probably fully booked in terms of staff they had available.
I'm not sure if this happens because of a lack of trained therapists or a management scheduling issue, however I can't help but wonder if there isn't a way to resolve this problem – especially now in recessionary times when people are scrambling for work and businesses should make the most of every sales opportunity.
This issue – of turning away spa appointments – is something that I don't think gets enough attention in our industry. Very few spas track it. Often management isn't aware it is even happening or at least not aware of the extent to which it is happening. Most spa staff just look at what is "on the books."
Yet, there is a goldmine of information in knowing the number of spa services that were turned away each day due to unavailability. Also valuable would be tracking specific information in terms of what time of the day it was, what day of the week, what treatment was trying to be booked and whether a booking took place for their second, third or fourth choice of time or service.
While this is all part of yield management that is coming to spas in the future – it is more than just a technical accounting issue that may be helped by software solutions. Managers have to train their staff about how vitally important this information is and engage their enthusiasm in tracking it thoroughly.
Consumers would be wise to understand this issue also as it helps them understand why booking further in advance is a good idea – or, in the future, which spas are likely not operated with much expertise.
It is my hope that in time, "We are fully booked" means a spa's treatment rooms are 100 percent full. Not only would that be great for the industry, but also for all the clients enjoying the treatments.