Impressed with..Surprised by..Suggestions for Schloss Elmau and Spa, Germany
---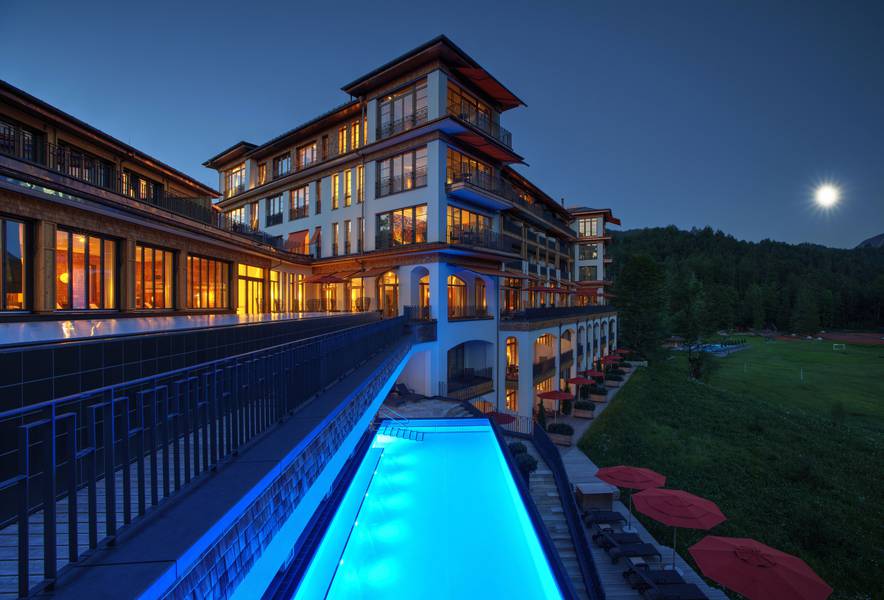 I was impressed with….surprised by….and have some suggestions for….Schloss Elmau Luxury Spa and Cultural Hideaway, Germany
Next stop on my Germany/Austria spa trip was the recently rebuilt Schloss Elmau where the German Spa Conference was going to take place. The full title of this property is Schloss Elmau Luxury Spa and Cultural Hideaway and you simply must click through their slide show.   Now normally I wouldn't be crazy about having so many words in a name – however I have to say, it really does describe the property perfectly. (By the way, Schloss means Castle)
I had first been introduced to Schloss Elmau at a Leading Hotels of the World dinner in New York. Leading had gathered the owners of 12 of their very special European properties (all Leading properties are special and all Leading Spas are exceptional) to discuss their unique art of hospitality. I thought this was a novel idea for a dinner and apparently so did many others as they had a grand turnout.
During the Q & A after the 12 owners spoke, I asked a question about what new trends they might be seeing in their spas. Immediately they all looked to one guy – the youngest member of the group – to take the question. That was Dietmar Muller-Elmau. He looked hip, cool, fun. His enthusiastic answer and some surprising side-bars definitely got my attention. Immediately Schloss Elmau was on my list of "must visit" spas.
Fast forward one year…am in a car driving up to the front door of the castle.
I WAS IMPRESSED WITH…the creativity of the concept and how much I really enjoyed being there.
Dietmar had inherited this Castle with all of its problems and responsibilities and started out as somewhat of a reluctant proprietor.  He eventually came to peace with the fact that this would be a project to which he would need to dedicate immense energy, time and resources. When the property had a fire that destroyed half of it, he had no other choice but to jump in full time.  The timing was pretty good in one sense it seems as he had just sold his very successful software company, Fidelio.  (No wonder their website and photography is so fantastic!)
He set out to create something new – exactly to his personal  liking.  I was impressed with how he put together some unusual pairings and really made them work: Spa and concert hall. Spa and library. Families and couples. Spa seekers and non-spa seekers. Indoor and outdoor. Public and private. Michelin Star and Spa Cuisine. Old world and contemporary. Fun and romance (oops….I guess those really aren't opposites but you get what I mean.)
Some highlights:  The stunning view of the Alps from almost every window in the castle
The 2.5 million euro hamam – yes, you read that right…a combo of the authentic with a modern twist…think 3 hammams connected to each other, adding several small nooks enclosed as steam rooms for those who don't want to lounge on the belly stone for an hour to break a sweat, special materials, and elaborate relaxation den, etc.
Huge carefully curated bookstore, ½ dedicated to children
Libraries with beautiful books in numerous locations – including in one of the spa's relaxation rooms
The use of bright robes, some in turquoise, some in pink, maroon, etc.  So instead of people walking around in white robes giving the place a sanitarium look, it looks like everyone is pitter pattering around their living room at home.
Most of all I was impressed with Dietmar's vision and understanding of a fundamental aspect of health that few people I have met in the spa world (or outside of it for that matter) understand, let alone are able to facilitate.  It is the balance between time alone and time spent in social interaction.  Learning that this was an intentional part of the design from the beginning…makes it that much rarer of an accomplishment.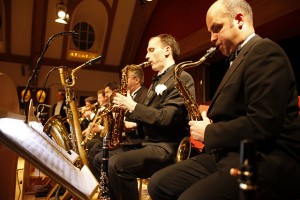 I WAS SURPRISED BY…the fact that this place had been a cultural hideaway with music concerts and literature readings from its very beginnings in 1916.   Their beautiful concert hall in the castle hosts 200 music events each year.  (Top performers in this area…remember it is the land of Mozart, Beethoven, Bach after all) so you can spa by day and be mesmerized musically at night.    I was surprised that there were six restaurants – when there are only 130 guest rooms – and that one has a Michelin star. That works because some of the restaurants are on the smaller side so you have lots of choice…for example a traditional Swiss Chalet experience with fondue.  There is even a spa restaurant with healthy fare. I was surprised to find there was not just one spa – but four! One for adults only, an outdoor nature spa, a Family spa and their Ladies/Private Spa.  I was surprised by how this place worked as a perfect romantic getaway and at the same time a wonderful family vacation place where the kids have soccer fields, playgrounds, and organized activities galore. It certainly appears as if everyone is living happily ever after together in this castle.
I HAVE SOME SUGGESTIONS…sorry, I just can't help myself – it is in my DNA to tweak things to perfection which I know is not always a very attractive (or welcome) trait.  However since I sense some kinship with Dietmar in this regard, I will point out just a couple of things that could use a bit of tweaking:
My Thai massage was something different than what I expected.   To me (and I think most other people who have experienced a Thai massage either in Thailand or outside of it) a Thai massage is done on a mat on the floor in pajama-like outfits issued by the spa.  While this massage was called a Thai oil massage, I wasn't expecting to be on a traditional massage table.  It ended up feeling pretty much like a normal massage I would get anywhere although it had a slightly different ending.  I don't feel that this type of Thai massage is unique enough to warrant special billing (and you can interpret the word billing with both meanings here) on a spa menu.  It is likely to be a disappointment to anyone who is looking forward to what is generally thought of as a Thai massage.  My suggestion would be to consider removing it from the spa menu.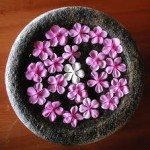 My final suggestion is a result of a somewhat amusing moment for me – again during that Thai spa treatment. When I looked down through the headrest of the massage table toward the beautiful bowl filled with water and flowers that was provided as a focal point so you don't have to look at the floor or the therapist's feet, I realized it was strewn with fresh frangipani petals and a beautiful lily pad.  But as I looked closer I had to chuckle, the lily pad was artificial!  I would say given the extraordinary setting and point of view of Schloss Elmau Luxury Spa and Cultural Hideaway – add a few more fresh frangipani petals and lose the artificial flowers.
:)