A Much Better Encounter with Peter Greenberg
---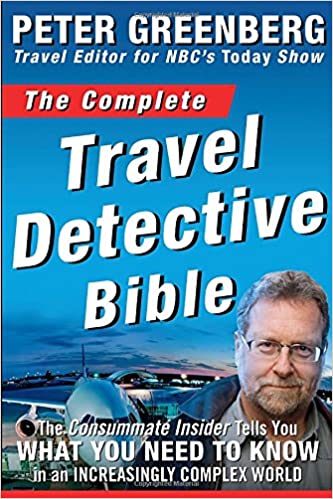 Most people know Peter Greenberg from NBC, where he has been the Today Show's travel editor for many years. He is also a best selling author – Travel Detective is one of my favorites.
I was introduced to Peter several years ago by my friend Kim Marshall, who is involved in the spa PR world and is also a friend of Peter's.
I must say, I believe we got off to a bad start and it was really my fault. We met at an industry trade show, and after Kim introduced us we spoke briefly about travel and spa.
Noting that Peter was somewhat overweight, I couldn't help but suggest that a full-week stay at a weight loss spa such as the Golden Door or Cal-a-Vie might be a good idea.
Well, that turned out to be a big blunder, as the look on his face–and the fact that our conversation came to an abrupt halt–told me that I had hit a nerve. There went any hope of his mentioning Spa Finder on the Today Show!
Well, I am happy to report that I ran into Peter again–this time at the Virtuoso Travel event in Cambodia–with much better results.
I almost didn't recognize him as he has lost a great deal of weight and looked very fit! He enthusiastically shared with me that he has lost 35 lbs (while still traveling extensively) and is coming out with a new book in May called The Traveler's Diet.
What a great idea for a book! I can't wait to see what weight loss tips he has for travelers. I wonder if they will include forgiving rude people who bring up someone's need to lose weight? :)