National Healthy Skin Month: Establish & Maintain Your Best Skin Ever
---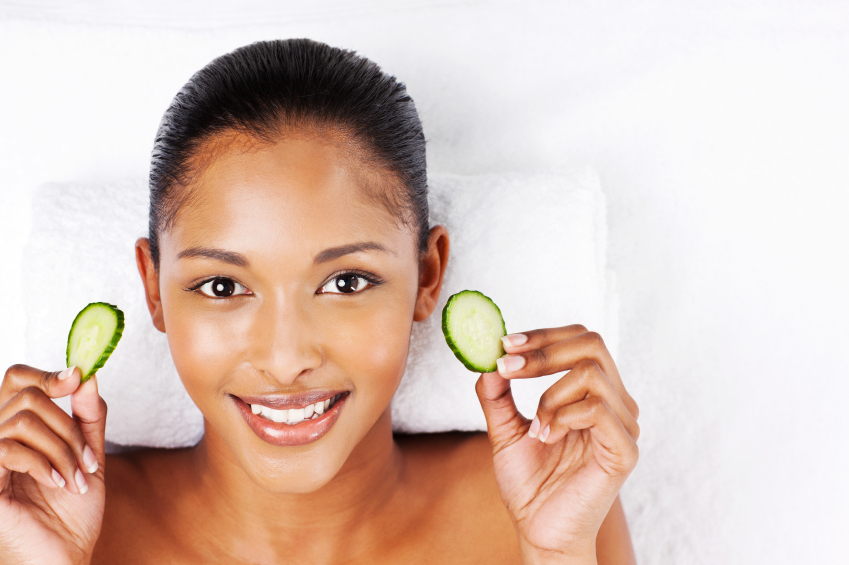 November is National Healthy Skin Month, but every beauty enthusiast knows it's vital to keep skin as healthy as possible 365 days a year. Here, beauty and skin-care experts share their best tips for establishing—and maintaining—healthy skin.
"I am about to turn 45, and I have been a skin-care expert for most of my adult life. There is no better beauty elixir than a diet consisting of lots live foods. White flour pastas and processed foods are stagnant and actually cause the skin and body to age. Wholesome pure foods support healing and rejuvenation. Also, living foods have a high water content, keeping skin hydrated.
"Hate drinking water? Eat your water instead. Watermelon, strawberries, cucumber, cauliflower, celery, spinach, zucchini, and tomatoes all have a water content of over 90 percent."
—Allison Tray, Proprietress, Tres Belle Spa
"In order to establish and optimize one's skin health, it is important to eat a healthy diet and remain hydrated. The Mediterranean diet—salmon, olives, lots of vegetables—may be of benefit in providing a youthful appearance. A high glycemic diet rich in carbohydrates and processed foods and sugars will dull the skin, lead to increased collagen breakdown, and exacerbate inflammatory skin conditions.
"In addition, there is a link between stress and exacerbation of any skin condition. Minimizing stress and making sure that one achieves an appropriate amount of sleep will go a long way to maintaining overall skin health. If you smoke, you will accelerate the aging process and this can be seen in the skin. 
"Specifically, minimizing excessive water exposure, especially hot and long showers/baths, is important to maintain skin function and appearance. Excessive water exposure will dry the skin out and result in inflamed, irritated, and scaling skin. Moisturizing daily is vital to maintain skin health. Use of a broad-spectrum sunscreen is essential during daytime hours. Cumulative sun exposure leads to photo-aging and skin cancer later in life."
—Marc Glashofer, The Dermatology Group West Orange, NJ
Fellow, American Academy of Dermatology;
Fellow, American College of Mohs Surgeons
"Avoid the sun. Choose water as drink of choice. Get enough exercise and sleep. Get facials at least every other month; if you're unable monthly and follow our l.o.c system [which stands for liquid. oil. cream.] use three skin products in that order for deep hydration and rejuvenation every day and night, and a few times a week at night use our retinol for exfoliation and limit the use of an electric cleansing brush to only one time per week.
"Finally have an optimistic attitude—it shows in your skin."
—Marc Edward, Skin-Care Licensed Esthetician and Los Angeles Spa Owner, Marc Edward Skincare