Resolution Reset: 4 Tricks for a Healthy Mid-Year Recharge
---
It's probably a good idea to do a check-in with yourself about every six months on your health and overall long-term longevity goals. While good habits take time to build, falling into bad ones seem to happen overnight and often go unaddressed. The new year and again at the start of the summer are both great times to assess what you are doing well and what might need some improvement. For many of us, it often comes down to our habits around eating and exercise.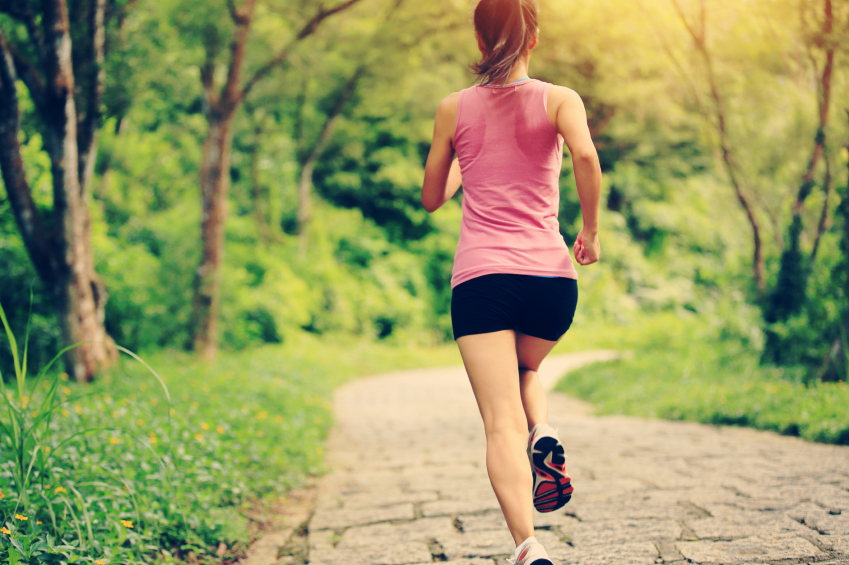 Here are some easy-to-implement ideas I have decided to change as a result of my own check – maybe you will be inspired to adopt one or more for yourself as you head into the next six months!
Consider eating less meat
Having been a pescetarian for many years, I've noticed that while still not eating beef or pork, more poultry has entered my diet. Once that first tangy chicken wing passed my lips, I was sunk. But, after reading a recently published article indicating that the majority of our farmland is being utilized to grow genetically modified corn and soy to feed the animals we butcher, I was left with an uneasy feeling in my stomach. Imagine all the wonderful fruits and vegetables we could be growing and eating instead. Maybe it is time to get more creative and take a meat break. For my mid-year recharge, I am going to cut down on the amount of meat I'm eating and add in more vegetable proteins and fibers. Some high-protein vegetable sources to work with are hemp seeds, beans, quinoa, pumpkin seeds, and vegan protein powders.
Eat more raw foods
I bought a new cookbook recently and was inspired by all the blender soups and raw side dishes. I truly love to eat this way, but often fall into boring old patterns of grab and go "health" foods. For my recharge, I plan to incorporate more cool fresh soups into my day. I just created a fun one, a Minty Watermelon Cooler. Simply throw a large wedge of watermelon, ½ lime (juiced), a few sprigs of mint, a handful of spinach and a sliver of ginger into the blender with a bit of ice and enjoy immediately. There's also a Mexican-inspired creamy spinach soup that I love! The recipe is at the bottom of this article.
Put more time into stretching
Exercise has become a much needed habit, but I tend to want to just go out and "get it" without dedicating the proper time to warming up and ensuring my limbs are pliable. As a result, I seem to be plagued with aches and pains and more recently some serious hip pain. I visited a running shop and discovered my right foot was over pronating and was fitted with the proper running shoe and insert. To help stabilize my sacrum during the realignment phase, I discovered a yoga technique that brings comfort to my hips. For Sacral Alignment lay flat on the ground with your knees bent and about hip width apart. Keep your feet flat on the ground and closer to your hips. Place a yoga block between your knees and press the knees tightly together for 10 to 20 seconds. Relax and repeat as often as feels good. This helps to balance your sacrum.
Have a super-charged breakfast every morning
I have fallen in love with a couple miracle seeds I cannot live without, chia and hemp. Chia seeds provide sustainable energy for you as you head into a workout and offer a large dose of magnesium, something you most likely are depleted in. They also offer benefits such as fiber and protein. Hemp seeds are considered by some to be the healthiest seed on the planet and deliver high levels of essential fats, vitamin E, enzymes, and antioxidants. If you like to work out in the morning, but do not like having a heavy meal in your stomach, try this Super Powered Breakfast Bowl recipe. In a small bowl combine any of the following ingredients; mashed banana, chia seeds, hemp milk (recipe below), unsweetened coconut milk yogurt, vegan protein powder, and stevia. Simply stir your selected mixture and eat. You will be amazed at the feeling of satiety that last for hours and personally, I've even noticed my sugar cravings are diminishing.
Please take a moment and inspire others by letting us know in the comments, what will you do for your Mid-Year Recharge?
Mexican Spinach Soup (2 servings)
2-3 handfuls of fresh spinach
6 grape tomatoes
1 small clove garlic
1 green onion
½ cup hemp milk (recipe below or use nut milk)
6 macadamia nuts (soaked for 1 hour)
2 tablespoons fresh cilantro leaves
½ avocado
Water
Season to your taste with a combination of cumin, coriander, chipotle power, cayenne (lightly used!), salt, and pepper.
Blend all your ingredients and add enough water to have the soup be your preferred thickness. Serve it in a bowl and eat with a spoon, so it feels like a soup, not a smoothie.
Hemp Milk Recipe
I buy the raw, organic shelled hemp seeds and have begun to use this instead of the packaged nut milks, which often contain carrageenan, an additive which has been linked to stomach disorders.
In a blender combine ½ cup of hemp seeds with 2 cups of purified water. Blend for a couple minutes until smooth and frothy. You can store hemp milk in tightly sealed glass containers for up to three days. It can be used in oatmeal, soups, smoothies, and mixed in with yogurt. It is best raw, but can be cooked in soups and baked goods. The bits of seed will separate in the refrigerator, so shake well before using and you can strain the seed pulp out with cheesecloth, if you do not want the texture. To add flavors you can add in a combination of any of the following; vanilla, stevia, honey, agave syrup, and/or cinnamon.
As the host of The Journey into Wellbeing series on PBS, Debra K. uncovers the secrets to living a high-energy, vibrant life. She hopes the stories highlighted will inspire your health transformation. Debra is also the author of the book, "Success from the Start", and co-founder of Well World Productions. More health information can be found on Facebook at The Journey into Wellbeing with Debra K!