Round-up of Cool Online Fitness/Wellness Gadgets Spas Should Know About
---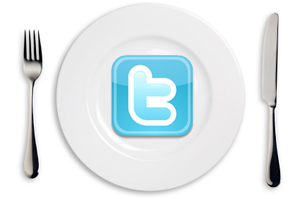 At this year's Global Spa Summit in Bali, we were treated to several short social networking/technology talks from my favorite tech guru Marc Smith from Connected Action.  Marc is the only presenter I know in the technology space who might also make it as a standup comedian!  Click here to access a short 10 minute video of Marc on the topic of online health and fitness/wellness gadgets.  Skim through the notes Engaging Business via Technology:  Sensors – All the Rage! , or check out Marc's powerpoint presentation.
Marc started off showing us a GSS 2011 Social Network Map. It showed Liz Terry (Managing Director, Leisure Media) as the most connected social networker at the GSS; everyone who had tweeted about GSS was on the map as well.
Marc went on to introduce us to some medical sensors.  The following is a list of the ones he thought spas should check out.  It's a handy list that will help you get up-to-date quickly.  (Well, as up-to-date as possible for now.)  I think it is safe to say the one that got the most buzz was the the sensor you pee on and then it analyzes the effect of your diet and exercise efforts.  Have fun exploring!
My twitter address: @susieellis