Schlep to Singapore
---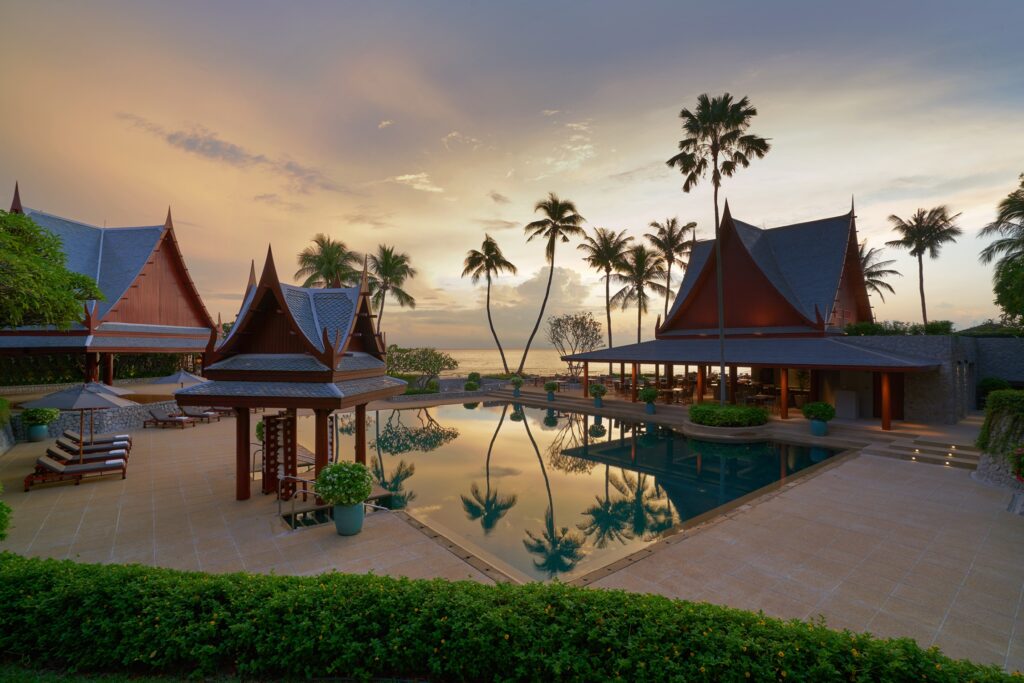 The plane from New York directly to Singapore is 18 1/2 hours long, a record for me. Actually, I didn't know that planes could fly that far without stopping to refuel. Then another two-hour flight from Singapore to Bangkok and another one-hour flight from Bangkok to Hua Hin.
I must say I was quite pleased when my colleague Sallie, COO of Spafinder, Inc., and I arrived at Chiva-Som. It was a return trip for me to this award-winning destination spa in Thailand and a first for Sallie. Chiva-Som means "haven of life," which was just what we needed after the lengthy trip to get there. I couldn't think of a better place to collapse.

Sticking with my personal policy of having a spa treatment as soon as possible after a plane trip, I booked a Thai massage, which was performed one hour later. This was followed by a visit to my favorite relaxation room in the world.
I remembered it well from my last visit. It is a dark room with just a few flickering candles and two very large waterbeds separated by hanging white gauzy silk-like material.
The beds are slightly heated and covered with comfy towels and sheets. Someone I couldn't see was snoozing away on the bed in the back, so I surrendered my body to the bed in the front–and promptly conked out.
Woke up an hour or so later when the therapist came in to retrieve the other person in the room. To my surprise, it turned out to be Sallie, who had apparently also found this cocoon the perfect place to sleep off some jet lag. We had a good laugh later.