Spa Trend Analysis 2011: The Science of Spa
---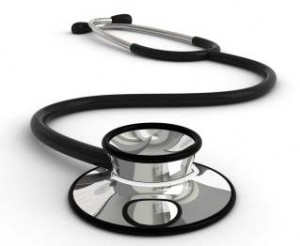 This, our sixth spa trend prediction, was realized with the May launch of www.spaevidence.com at the Global Spa Summit in Bali.  The Science of Spa now has an entire website dedicated to exactly what was needed – a way for people to find the medical evidence that supports (or, in some cases doesn't support) spa and wellness modalities.  
One somewhat surprising revelation – as I was rereading this trend summary, I realized that at the time we wrote this trend prediction (late 2010), we (I was on the team that created the site) hadn't yet embarked on the www.spaevidence.com project.   Whew…to think we got all of that put together in 5 months seems hard to believe.  With Dr. Ken Pelletier, Dr. Daniel Friedland, and Dr. Marc Cohen's guidance, and the website design team at SelfOptima, it was all completed in time for the Summit.  Hmm….sometimes I think this work was truly inspired.   
Is there scientific proof that massage reduces stress? Are mud-packs and mineral-baths medically proven to alleviate pain? Is ear candling proven to remove ear wax? The answers: yes, yes and no. Get ready for a new era where more questions about the effectiveness of spa therapies and spa products will be asked, and where these questions will get answered more transparently, as the emphasis on evidence-based medicine and the "science behind spa" heats up.
Science is about verifiable knowledge and adhering to the method of documenting outcomes and effects. Well, there's a growing body of medical evidence about the proven benefits of spas' ever-expanding wellness approaches like massage, meditation, acupuncture, healthy sleep, weight loss, hydrotherapy, exercise, etc., which are now becoming more available and visible.
Take for example the recent New York Times article, "A Good Massage Brings Biological Changes Too," reporting on a Cedars-Sinai study that revealed a 45-minute massage resulted in a significant decrease in stress hormones, while boosting immunity. Or a recent study in the American Journal of Physical Medicine & Rehabilitation documenting that pain caused by knee osteoarthritis was significantly alleviated by two weeks of spa therapy, including mud-packs and mineral-water baths. Just this month (November 2010) medical studies revealed mindfulness therapies can improve quality of life in multiple sclerosis patients, adequate sleep is crucial to losing body fat, and increased exercise reduces breast cancer risk. The evidence is not all new: Medical professionals (especially in Europe) have been prescribing spa therapies for decades, and thousands of studies are buried in archives around the world. (For example, much of the evidence on the benefits of another 2011 trend, salt inhalation/halotherapy, comes from Russian medical studies.)
At the 2010 Global Spa Summit, Dr. Kenneth R. Pelletier, Clinical Professor of Medicine at major U.S. university hospitals, put forth what more integrative medical experts are increasingly arguing: There is no larger body of scientific evidence that exists than the archive proving mind-body approaches work — while, conversely, there are numerous studies (i.e., the Cochrane Collaboration in London) revealing that only 30%-35% of conventional medicine is adequately evidence-based. Dr. Pelletier challenged the spa industry to "be less conservative and get organized about generating and communicating the evidence-based data about the efficacy of its various approaches and therapies." And that's exactly what we'll see more of in 2011, with industry projects underway to aggregate and curate into an accessible archive and promote existing scientific research highlighting the medical value of various spa modalities.
There is always the frustrating circularity that with the vast majority of medical research funding coming from the pharmaceutical companies' deep pockets, their offerings have the most evidence to back them. But with more medical professionals embracing integrative/alternative medicine — greater awareness that the colossally expensive traditional healthcare system is less focused on "staying healthy" and more narrowly on "disease management" — and consumers more proactive about their own well-being, look for clinical studies, on everything from the effects of massage on pain, anxiety, depression or immune health in preterm infants to how eating green, leafy vegetables prevents diabetes, to accelerate next year.
And as so many more hospitals not only co-opt the "look of spa," but also directly incorporate spa/wellness therapies on site, consumers will have powerful visual evidence of "medicine" validating "spa." Example: The new Inspiritas Spa (brainchild of oncologist Dr. Amy Lang) on site at the START Cancer Center in San Antonio, Texas, which revolves around massage/energy therapies like reiki, mind-body interventions (including meditation), acupuncture and nutrition treatments for cancer patients and their caregivers, all in a gorgeous space rivaling any luxury spa. Their message: "All modalities offered are evidence-based…"
Another key way the spa industry will get more aggressive on the evidence-based front: More smart spas will start specifically yoking their offerings (in marketing messages, on their websites, in talking to clients) to this growing archive of medical data.
As these initiatives and forces accelerate, the benefits of spa/wellness will be increasingly not only heard, but also believed by more consumers (often desperately) seeking health alternatives — by doctors who prescribe, by public officials who legislate and by insurers who reimburse. These nascent evidence-based initiatives should ultimately prove the bedrock for future, perhaps unimagined, industry growth.
While I feel we should give ourselves an A for this forecast (and having been part of the reason it was accomplished), I am a bit surprised at how long it is taking for spas to link to the www.spaevidence.com website and for others to discover this amazingly helpful (and fun!) resource.    
**
If you wish to be put on a list that automatically sends my blog posts to your email, just click here. Thanks!