Spa Article in WSJ on Hammams
---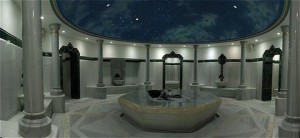 By Susie Ellis, SpaFinder Insider
Thought you might enjoy this article, "Istanbul's Booming Spa Culture Is Revisiting Old Turkish Bathhouse Rituals" for your weekend reading!
Jayda Uras who is quoted in this Wall Street Journal article just sent me the link and I am delighted to share it with you right away so you will be among the first to know about something that is "sizzling" here in the U.S. (I am a NY Times reader and might not have come across this until later… so thank you to my network for helping keep all of us informed!)
This article titled "Hammam Rejuvenation" will be of particular interest to those who will be attending the Global Spa Summit in Istanbul in May. Many of the hammams mentioned are on the Summit itinerary.  However it should also be of interest to others who are connected with the spa and wellness industry.
The market seems to be embracing more of these kinds of fantastic authentic European/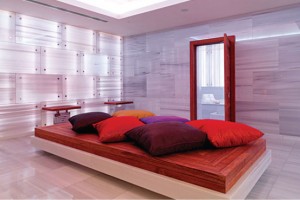 Eastern European spa traditions, helping educate consumers and of particular importance stressing the therapeutic value of these experiences. Not only is this great news for the architects and manufacturers of hydro/thermal experiences (note the additional article about the sauna underneath the hammam article) but it also reinforces our industry's commitment to authenticity.
Oh… and did I mention that one of SpaFinder's Top 10 Spa Trends for 2010 was "Year of the Hammam?"
I just love it when this happens…
My twitter address: @susieellis