Spa Trend Analysis 2011: The Spa Brandwagon
---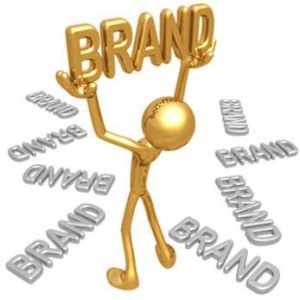 Our  4th SpaFinder Spa Trend prediction for 2011 was one we called The Spa Brandwagon.  I am going to give ourselves an A for that call as it truly played out that way all year.  It used to be that we would see mostly one-of-a-kind spas.  Now we are seeing multiple spas of the same brand.  As our industry has become more mature, branding has become more important, easier to do, something consumers want and where economies of scale come into play.  
Another example of a sector that has evolved into a "brandwagon" where before it was mostly one-of-a-kinds, is high end restaurants.  It used to be that you would have to visit Paris to eat at L'Atelier de Joel Robuchon, New York to eat at Il Mulino or LA to experience Wolfgang Puck's.  Now you can find restaurants with those brand names in numerous places around the world (and for sure in Las Vegas!).  
The Spa Brandwagon is likely to continue…although you will see that in one of our spa trend predictions for 2012, there is now greater effort to differentiate between brands – something very much needed! 
The modern spa industry is young, and historically, it's been fragmented: The majority of spas operate a single facility. While spa brands have existed since Elizabeth Arden opened her second "Red Door" a century ago, generally, the industry hasn't cracked the large-scale brand expansion code. Until now: 2011 will prove a breakthrough year for global spa franchise expansion and spanking-new spa brand models.
Spa-goers are about to have an unprecedented number of global brands to choose from. And unlike the facelessness one associates with "McBrands," the new spa brands are working overtime to create unique identities and offerings, so consumers will be able to choose from a hip, urban Bliss or Exhale spa, or the eco-friendly "barefoot luxury" vibe of a Six Senses. In addition, people can select from more price-points than ever before: from the over-the-top luxury of a Mandarin Oriental, to the three- and four-star properties now developing spa brands, to a super-affordable, no-frills option like a Massage Envy (800-plus franchises awarded across the U.S.). With 80,000-plus spas worldwide, many consumers will embrace the "know-ability factor," with spa brands offering them consistent experiences wherever they happen to live or travel.
ESPA (in over 50 countries) can be credited with first un-riddling how to make the spa brand equation work globally. And now brands are aggressively moving into hot, emerging markets like China and India (i.e., L'Occitane, Woodhouse Day Spas, etc.); brands indigenous to emerging markets are expanding (China's Dragonfly or Spa Moment chains, etc.); and major hotel brands are busy launching carefully crafted new brand concepts. Newly minted hotel brands charging to market include: Sheraton's Shine spas (planned for all global properties by 2012), Hilton's Eforea concept (to be rolled into 80 global properties by 2013), Steiner's Chevana spas, W's Away spas, Le Meridien's Explore spas and a new Iridium spa brand for St. Regis properties. There is even a "no therapist" spa franchise, Planet Beach Contempo Spas, expanding from Australia to South Africa. (Another breed of "brand," Leading Spas of the World, an organization that curates fine spas worldwide, will help consumers make decisions in a crowded market.)
Many of the brand-new brands are taking angles such as: 1) affordability; 2) greatly simplified and sub-branded menus, i.e., three to five "signature spa journeys"; and, 3) an attempt to balance turnkey menus/design with some nod to local specificity (i.e., a percentage of the menu is dedicated to regionally-specific treatments, etc.).
Fueling this historic "spa brandwagon": sheer globalization; a vast, mainstream global spa market; a strengthening economy; and the advantages economies of scale bring to larger enterprises.
A Few Additional Brands on the Move: Banyan Tree, 63 locations; Bliss Spas, 21; Blue Mercury, 30; Body Minute, 221; Champneys, 12; Clarins, 136; Dove Spas, 12; Dragonfly, 14; Exhale, 15; Facelogic, 40-plus; Hand & Stone Massage & Facial Spas, 30; Mandara, 72; Mandara's Chavana, 4; Massage Envy Spas, in conjunction with Murad, 600-plus; Massage Heights, 50-plus; Red Door, 32; Red Door's all-new Simply Face+Body, 1; Sanctuary, 2 (with 4 opening in 2011; Spa L'Occitane, 40-plus; Woodhouse Day Spas, 23. (Note: Each one has significant expansion plans in the works.)
**
If you wish to be put on a list that automatically sends my blog posts to your email, just click here. Thanks!