The Spa Brandwagon
---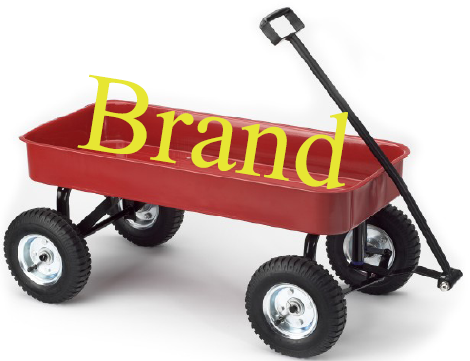 The Spa Brandwagon
What a stark difference I noticed between two spas I visited recently. Before I tell you which two they were, here is some of what I experienced:
Spa #1: Peter and I walk up to the front desk in a lovely reception area that had amazing views. There were four women working behind the reception desk. We were the only guests there at the time. All receptionists seemed quite busy – looking into their computer screens, etc. One looked up and asked if she could help us. We introduced ourselves, saying we were from SpaFinder, and asked if we might be able to see the spa and perhaps meet the spa manager.
While waiting for the manager we perused the retail product displays in the reception area. There was a huge variety of product brands – at least six.  No one came over to help us.
10 minutes went by and eventually I asked for a spa menu. All the girls at the front desk were friendly. I inquired as to who had been here the longest (knowing the spa had been opened about a year ago).  To my surprise I learned that only one had been here two months and all the others only one month!
10 more minutes went by. Peter and I decided that we would do a bit of exploring ourselves. We walked toward the pool area where there were towels on the floor all in a row – probably a place where people tend to slip.  We noticed the lovely view as we were on a top floor of a high rise, the attractive tiling and a few people by the pool reading.
More time went by.  On our way back to the front desk we ran into someone carrying what looked like a staff schedule sheet or retail order form and thought perhaps this was the spa manager. Indeed it was. We introduced ourselves and she walked with us back to the front desk, while answering a few more of my questions, then informed us she was sorry she couldn't show us anything else because of the privacy of the guests. Visit over.
Spa#2: This spa was brand new, opened perhaps only a couple of weeks.  I entered the reception area which was small but brightly lit and was immediately greeted by a very polished woman who seemed to be standing there for the expressed purpose of greeting people. There were two other women behind the reception desk standing tall smiling at guests coming in and another staff member at the retail display explaining a product to a guest.  Everyone was smartly dressed with beautiful makeup and hair attractively groomed.  I introduced myself and there was an immediate effort made to get in touch with the spa manager who showed up within minutes. The reception area was filled with retail products on display – only two product lines, both were the spa's own brand.
I was given a spa brochure and made to feel very welcome by each staff member.  The manager took me on a tour where I had a chance to see some treatment rooms and some of their unique offerings such as a hammam and thermal suite.  Of particular interest to me was the fact that they had a medical doctor on staff that was available to give Botox and filler injections and it appeared as if he was already quite busy.  The manager gave me her business card and encouraged me to get in touch if I should have any more questions.
Since those visits – just a week apart, I have thought often about the subtle yet telling differences between the two spas.  One seemed like they were "trying to get their act together," and the other seemed like a "well-oiled machine."  The first spa I described was the Immersion Spa at the Water Club in Atlantic City which I understand is run by the hotel itself. The second spa was the Silver Spirit Spa aboard the Silversea's new Silver Spirit cruise ship – it is a spa run by powerhouse Steiner Leisure that manages 150 other spas on cruise ships as well as other spa brands including Mandara, Elemis and now Bliss.
Now I know it isn't fair to judge either of these spas on just one walk-around experience – everyone can have a bad day or a good day for that matter.  However my more positive experience in the branded spa jives with my recent experience with another spa brand – ESPA.  Having had spa treatments at many ESPA's around the world now, I can honestly say I have always had superb treatments.  That kind of consistency is pretty astonishing for a management company that has spas in over 50 different countries!
Could it be that branded spas managed by one company in general are better managed?  More consumer friendly? Have better service?  Make a better first impression?  Are more profitable?  I don't have a definitive answer; however I am beginning to feel that branded spas seem to be pulling ahead of non branded spas in some significant ways.
The reason?
One answer might be time.  When the spa industry was just beginning to explode a couple of decades ago there wasn't that much difference between how an individual spa was run and how a group of spas that were managed by a management company was run. Everyone was pretty new at the game.
But now that has changed.  There has been time to work out bugs. Time to try out new ideas. Time to figure out how many retail product brands to sell (fewer is usually better). Time to set up good training programs. Time to market the brand. Time to listen to consumer feedback. Time to make mistakes. Time to listen to consultants. Time to benchmark against others. Time to figure out profitability.  In other words, time to get good – really good – at the spa game.
This seems to hold true for brands that either have critical mass or have been around a long time.  ESPA, Mandara, Elemis, Mandarin Oriental, Shangri La, Canyon Ranch, Banyan Tree, Red Door, Champneys and others – even including the new 600 strong discount chain Massage Envy – are enjoying economies of scale and showing expertise in brand management for their target market.  Places like Rancho La Puerta, Miraval, Golden Door, Cal-a-Vie, Lanserhof, and Chiva Som, have been successful as single locations yet have expertise because of the length of their existence and, in most cases, longevity of ownership and/or management.
I am seeing the brand advantage in our business as well. SpaFinder has been around for 25 years – our name is well known, we have learned a great deal about the spa consumer, we really understand the gift card business, we know how to attract and service consumers online, and our name attracts readers because we have a history of writing about spas and know what we are talking about.  Strong branding has its advantages.
So what does this all mean for the future in our industry?  Well, I hope there will always be room for individual operators and newcomers – especially those with unique concepts and superb services that catch the consumer's imagination like Yelo, the napping spa or Barefoot and Pregnant, the maternity spa – both showing great promise. However I think it also means that the challenge of competing successfully against the advantages of a strong brand is going to increase.
While at many spa conferences in the past the question of brand versus non-brand has been debated, I think the debate may be over.
Fasten your seat belts….it may be time to get on the spa brandwagon.
My twitter address: @susieellis