Briefing Paper regarding the Spa Industry in Austria
---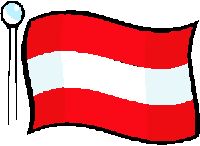 It's interesting to see spa briefings from various types of delegates who will be attending the Global Spa Summit in Bali on May 16th.  This briefing is from a man named sha. (who spells his name with a small s and a period after).  He is CEO and Owner of sha. Vertrieb GmbH in Austria.
Making it clear from the beginning that he is not a spa operator, sha. shares his perspective that shows an emphasis on the connection between spa and "real life" and seeing spas as addressing our high-speed, high-performance society.
Briefing Paper: Europe – Austria
SUBMITTED BY:
sha.
CEO and Owner
sha. Vertrieb GmbH
Austria
sha@sha-art.com
www.sha-art.com
What are some changes you have noticed in your customers this past year? Are you seeing any new requests from consumers?
Please don't forget, that I am NOT a spa operator or something similar; we do not have customers directly … but from our point of view as space artists and ritual designers we see increasing demand for high-quality and authentic spa concepts in Austria. It could be the Alpine Style Wellness but also the Mental Balance Company with holistic approaches. And, coming out of the crisis, consumers want to find new solutions for stress management. We also see new fields of applications of the spa-idea in business life/companies (burnout-prevention) and medical contexts (therapy-completion). Generally we recognize more connections between spa and the "real life" of a high-speed-society.
What sectors do you see attracting the most investment capital these days? What about when it comes to the spa and wellness arena?
On the one hand, the biggest projects realized during the last 12 months have saved their financing aspects before the crisis, so it was in fact no big deal to invest e.g. 120 million € to (re)build the new Therme Wein (which was of course also good for us!). Projects with a financing base in 2008 and 2009 (which should be realized nowadays) still have financing problems, so they are skimping mostly on the wrong places … But the financing conditions for smaller projects are getting better and better each day, so we will see growth of a lot of small- and middle-sized day spas in Austria during the next years.
What is the future looking like for spa and wellness in your country?
The spa community in Austria is confronted with the awakening chance of facing the essential basic needs of our high-performance society: Learning Labs for Stress Reduction and Stress Management. "Reducing stress" and "refilling energy" have replaced the simple "treating oneself" or doing something for the body as the number one reason for booking. Right behind the biggest economic crisis in the last decades, the spa of the present (and no longer only the spa of the future) experiences new requirements and chances: I see a new social responsibility for the spa community, in Austria and around the world.
My twitter address: @susieellis