Spa Camp with Massages and Facials? Yes!
---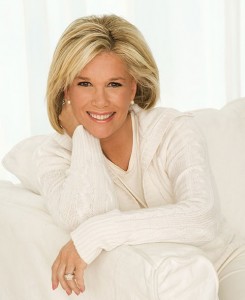 Last Thursday I had my first "adult spa camp" experience.  Joan Lunden (of Good Morning America fame) invited my colleague Sallie, COO of SpaFinder, and I to join her and 140 other women at her yearly Camp Reveille in Maine.  I haven't been to camp since I was 13 or 14, but vaguely remember enjoying the swimming, canoeing, and camp fires (especially eating the s'mores).  I also remember that the bunks were hard, there were bugs, and I had to watch out for poison ivy.
When Joan explained that her camp was an adult version of kids camp that included massages, facials, and getting to know some interesting women from all over the country, I decided to pack my gear and give it a try.
It was a beautiful drive up to Camp Reveille in Maine – a posh boy's camp owned by Joan's husband, Jeff.  At the end of camp season Joan adds extra touches such as foam padding and comfy bedding for the bunks, a latte machine, and some nice gifts for attendees.  She turns the medical area into a spa and holds a retreat for women, incorporating her passion for helping others find both health and balance.  Since Joan has seven children, writes books, has a full career traveling and speaking, and does all of this while looking 20 years younger than she is and exuding a calm and balance self, I plan to take some of her advice.
All of the staff at Camp Reveille is top notch.  The therapists, aestheticians, and fitness instructors are selected by Joan; many are "her people" – the celebrity hair stylist, makeup artist, fitness coach, etc.  It's probably the best collection of spa staff I have ever seen.  And, surprisingly, at $899 for 4 days and 3 nights (which includes all the fantastic food and the facial) it's really quite a bargain!
I understand Joan and her "spa camp" are going to be taking Reveille-on-the-Road after a successful trial run at Dove Mountain in Arizona a few months ago.   Sallie tells me that future Camp Reveilles will be announced through the SpaFinder website and Club Spa.  Why don't you ladies out there who need a break (I know that would be all of you!) plan on joining us at a future spa camp?  Joan's mantra is "take some time for yourself" and if she can do it, we can too.
My twitter address: @susieellis