Spa Provides Comfort for Cancer Patients, Community
---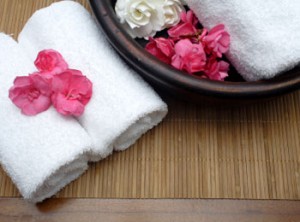 Medical evidence about the benefits of spas' wellness therapies – massage, acupuncture, meditation, etc. – is on the rise. Consider the recent New York Times report on a Cedars-Sinai study stating a 45-minute massage resulted in a decrease in stress hormones and boost in immunity, or even SpaFinder's 2011 Spa Trend Report™, where our own Susie Ellis recommended we "get ready for a new era where more questions about the effectiveness of spa therapies will be asked, as the emphasis on evidence-based medicine and the 'science behind spa' heats up."
One spa in particular is helping to prove the effectiveness of spa therapies – it's built inside a cancer center.
Inspiritas spa, located in the START Cancer Center in San Antonio, Texas, is designed to provide patients with "a serene retreat where they can find treatments to relieve the pain associated with cancer and cancer treatments."
To complement the spa's philosophy, offerings include massage; energy work such as reiki; biological and nutrition-related therapies; mind/body intervention like psychotherapy and meditation; and acupuncture. All treatments are "well-researched, government approved therapies. We want to focus on treatment modalities for which there is good evidence of benefit for cancer patients," says Dr. Amy Lang, an oncologist with 13 years of service at The START Center."Everyone knows that cancer patients feel terrible a lot of the time, but people that can access complementary treatments such as massage therapy and acupuncture can greatly enhance their quality of life."
Day spa clients in the community are welcome as well.