Spa Franchising – Here They Come!
---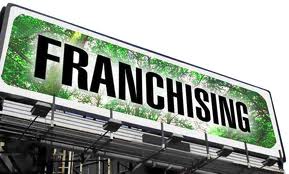 Beginning today, I will be sending you short emails that highlight some of the interesting and unique information that came out of the 2011 Global Spa Summit that was held in Bali in May.  All of the research, powerpoints and session summaries are now accessible on the GSS website.  Videos go up next week.  You can find everything here.
Because it is sometimes overwhelming to sift through dozens of presentations to find the nuggets of wisdom that are worth the time and the search, I thought I would do a bit of curating for you and also throw in a some of my own opinion just for fun.
So let's start with this link to one of my favorite sessions.  It was called the "New Business Models" panel and it turned out to be a big hit!  The focus was on franchising and each of the four panelists were owners or key executives from a successful spa franchise operation.  The panelists were:
Randal Eastman, VP, Dragonfly Therapeutic Retreats, China (20 locations open in China)
CG Funk, VP, Industry Relations & Product Development, Massage Envy, U.S. (910 franchises sold in U.S.)
Jeni Garrett, Founder, Woodhouse Day Spas, U.S. (25 locations open, opening next  in India and Mexico)
Chee Kwong "C.K." Low, Managing Director, Skin Essentials, Malaysia (45 locations open in Malaysia)
They were especially engaging, generous with the information they shared, and refreshingly transparent about financials. The moderator (who happened to be hubby Peter) did a great job in coaxing all of the panelists to really be open and honest – the audience really appreciated it.
And here is my opinion:
You would be crazy not to read the summary of this session!  It is literally a glimpse into the future and you might as well take a good look at it so it won't take you by surprise.  While the spread of low cost massage/spa/beauty treatments is gathering steam and the "secret code" on how to franchise spa operations seems to have been cracked, here is a great way to get familiar with this trend.  We may not all be jumping on this trend – however it is bound to have an effect on us and our businesses.   Liz Terry, from Leisure Media, has been telling me for years about the low cost fitness businesses with many locations that are springing up everywhere in the UK and beyond.  It appears that this may now begin happening in the spa and wellness arena.  Guess it's time to fasten our seat belts!
My twitter address: @susieellis