Spa Headwinds, Spa Tailwinds….Which are Strongest?
---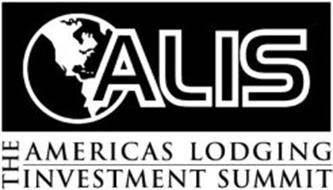 Day two of the American Lodging and Investment Summit (ALIS) here at the Hyatt Century Plaza in LA.
There are great speakers and mostly business topics – economics, research numbers, forecasts, etc. I found the following comparison a good way to summarize what I have been hearing here.
Headwinds for the U.S. (things slowing us down)
Credit crunch
High oil prices
Fear of recession
Increasing deficit
U.S. housing in trouble
Weaker dollar
Tailwinds (things giving us momentum)
Rapid expansion of new travelers from China, India, Russia, Middle East
Improved monetary policy and a faster reaction from governments to avoid major crisis (today's rate cut by the federal reserve is a perfect illustration I think)
U.S. has strong corporate profits
Consumer spending is still strong
Bottom line is:
Most of the pessimism is in the U.S. and not in other countries. Researchers are predicting continued global growth – however slower than originally expected.
While most of the conversation is about hotels and resorts in general, I think it is safe to say that these forecasts can easily apply in the spa industry as well.