SpaTrends 2011 – "Aging…Raging" (Think pain relief massage.)
---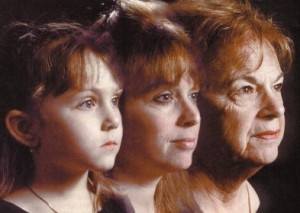 Whatever terms you use, "aging baby boomers," "silver spa-ers" or "active retirees," the fact is that the 65-plus spa-going demographic will have a massive impact on the industry for years to come. The data on the "graying" of the North American, European and Japanese populations could fill a library, with these regions' populations aging at a rate unprecedented in human history. Millions of baby boomers (the generation that galvanized the spa/wellness revolution) are now turning 65 with 2011 as the year the oldest baby boomers first cross this threshold.
This demographic viciously rejects labels, and the days of "over-65" as a catchall "old-person" category will soon become ancient history. (After all, there's a huge difference between a 70-year-old who plays tennis three times a week and an 85-year-old seeking pain relief.) Savvy spas will now be rethinking everything to address these all-too-often-ignored niches' specific needs: from facilities, to equipment, to programming, to marketing and staffing. Physical therapy, rehabilitation, recuperation and just plain old pain relief will increase on spas' menus, to meet the needs of clientele with back, neck, knee and mobility issues.
We are likely to see a renaissance in the hydrotherapy arena that was considered a relaxing past time for grandparents – especially in Europe.  As the baby boomers discover the therapeutic benefits of exercising in water and the pain-relief benefits of soaking in thermal water, they will no doubt put their own spin on this activity making it chic and hip. SpaFinder forecasts a renewed respect for the benefits of sanitas per aqua that has recently taken a backseat to weight loss, beauty and fitness.
A few forward-thinking examples:
Fairmont's Willow Stream Spas

are launching an extensive program promising ache and pain relief called "Stay Active Rx" with new products, services, and experiences being rolled out through all of 2011.
More spas (modeling after a

Canyon Ranch

) are featuring exercise physiologists, sports medicine professionals, chiropractors, orthopedics, naturopaths and physical therapists on staff (or on call).
Look for a rise in usage of the term "

corrective

" — "corrective" massage, "corrective" facials, etc., and for the already used-to-death term "

anti-aging

" to get a further workout.
We'll see a rise in offerings like

Biofreeze Pain Management

massages.

Infrared saunas

, which function at far-less searing heat (but penetrate heat further into the body than a traditional sauna) will become more popular.
Issues such as

massage to ease constipation

will surface.

Active release massage

will become more familiar as it deals with specific trouble areas.
Look for new

chilled loungers

that accomplish what cold plunge pools do, but are more comfortable and safer for older guests.
Discover new expressions of places to '

take the waters'

such as the Scandinave and Le Nordic models in Canada, the Hakone Kowakien Yunessun in Japan, and the glammed up Glen Ivy Hot Springs in Southern California.
Many spas are even using

larger

print

for their spa menus!
Prior research has concurred that the number-one reason people go to spas is to "relax and de-stress," but in some regions of the world that may soon be replaced by to "relieve aches and pains."
My twitter address: @susieellis