Susie's Spa Blog Update
---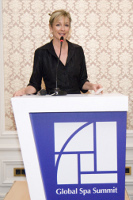 Anitra Brown, from Spas.About.com emailed me a few days ago saying she noticed I hadn't been blogging as often lately (or tweeting for that matter) and wondered if everything was ok. Well, the answer is 'yes' things are ok – now – and thanks for noticing that I was out-of-action for a while. In brief it was a combination of Peter's motorcycle accident (he is expected to make a full recovery), the Global Spa Summit in Istanbul and a subsequent week's 'email fast' that is just now coming to a close which had me sidelined for a bit.
Recap:
A quick recap and then, happily, I will be back to blogging regularly. Hubby, Peter, was in a motorcycle accident five weeks ago in Laughlin, Nevada which was just three weeks before the Global Spa Summit we were both planning on hosting in Istanbul, Turkey. What was initially reported to me as a small 'fender bender' bike accident (according to the midnight phone call that came from Peter's nephew, Josh, who was riding with him the evening of the accident) was in the light of day much worse than I had thought. I caught the earliest flight from New York to California and along the way in taxis and at airports I got more details. In fact Peter had six broken ribs (each broken in two places) a broken scapula, a collapsed lung and some 'road burns' as they call them in motorcycle-speak. He was in a hospital in Bullhead City and needed to be airlifted to Palm Springs asap. Later I learned that the motorcycle helmet he was wearing probably saved his life. The miracle was that he usually doesn't wear a helmet in states where they don't require one – Nevada is one of those states – but for some reason he had just put his helmet on shortly before the accident happened.
Fast forward to today:
After two weeks in the hospital and three weeks of convalescing at home with his sister, daughter, son and me all taking turns doing nursing duty, Peter is now almost fully recovered and it looks like we will be able to fly back to New York at the end of this week. The Global Spa Summit happened as planned and thanks to our great board of directors (both SpaFinder and Global Spa Summit) who all pitched in to help, it turned out to be an amazing event with great feedback coming in from delegates all around the world. That certainly cheered us both. I spent this past week with Peter, embarked upon my first 'email fast,' caught up on sleep, got back to regular exercise, had a few massages and simply took time to reflect. A lot has happened these past few weeks and both the unprecedented Summit take-aways that exceeded my expectations (and I had high expectations!) and Peter's near-death experience has given me much to ponder.
But first things first: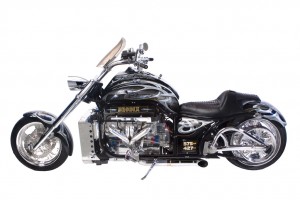 I am happy to report that all five of Peter's motorcycles (including the snazzy show pieces) are now 'for sale' …some through dealers, some on E-bay, etc. While I know it isn't easy for Peter to give up a hobby he loved so very much for over 40 years, I am proud of him for taking this wise step. It may have also helped that on my way back from the Summit I decided that for me, my motorcycle days were over and therefore forever after he would be riding alone (or at least not with me). I also announced that I would be supportive of him replacing the bikes with a certain sporty red car that he has been salivating about lately.
Alas, I have learned there are ways to get things done without nagging.  Thanks, Dr. Phil.
P.S. Next blog – Summit "ah ha's." I'll start with futurist Edie Weiner's warning to our industry that lack of differentiation makes us vulnerable and more differentiation will make us stronger.
My twitter address: @susieellis