Top 10 Sexiest Spas
---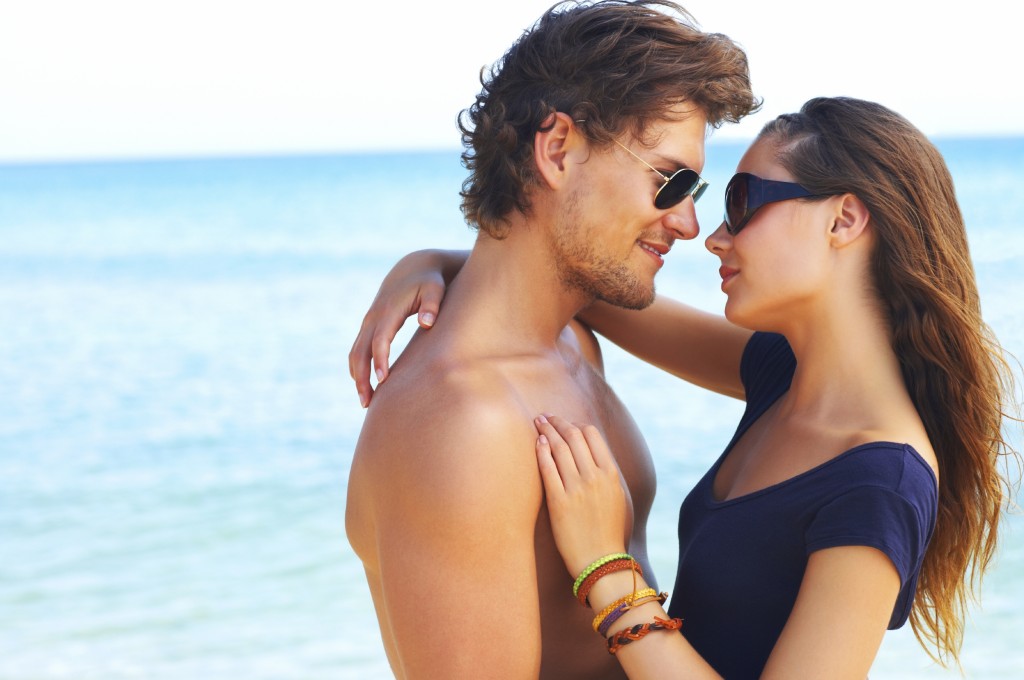 Well, there are lists of sexiest bathrooms, beaches and hotels, so why not sexiest spas? I decided to ask my editor friends and a few spa experts around the world which spas they thought were the sexiest. Then we selected the spas with the most votes to give you the top ten.
By the way one spa was mentioned by almost every editor. Care to guess which one?
(I will let you know in the next blog post.)
The Dolder Grand Hotel in Zurich, Switzerland
If your idea of sexy is cool, sleek and mysterious, check out the uber-contemporary Dolder Grand. Think floating in a luxurious dark glass mosaic tiled pool with exotic light effects; relaxing in a bed of warm pebbles; seeing the city come to life as fog rises off the outdoor vitality pool; and watching gorgeous European men (in tiny swimsuits). Bound to get the libido going.
Bikini Bootcamp at the Amansala in Tulum, Mexico
For many, there is nothing sexier than a healthy body – especially when you are the person showing it off. Bikini Boot Camp is designed to help you discover your own body-beautiful while exploring Mayan ruins and private lagoons. It's back to nature at its best flavored with great workouts and healthy dining (all while wearing a bikini, of course).
Como Shambhala Retreat in Bali, Indonesia
Sexy can be an ultimate escape to a sacred place of bliss…a time and place to unwind and reconnect in one of the most beautiful natural settings on earth. Imagine being in Bali's spiritual heartland known for its healing waters, having a massage on a bed overhanging a spectacular canyon in the forest or swimming nude in natural spring water lagoons, surrounded by the sounds of birds with waterfalls and more waterfalls. You'll feel more relaxed and beautiful than you ever thought possible – and that is a very special kind of sexy.
Fantasy, beauty, indulgence – Las Vegas brings the 'wow' factor to sexy and the stunning, opulence that greets you at the Spa at Encore adds a new level of glamour to this favorite couples getaway. Think glass chandeliers, brass mirrors, romantic candles, Swarovski crystal drapes, garden villas and heated lounge chairs. And speaking of couples… check out the Encore' s four-hand massages – or get really sexy with an eight-hand massage for two people. (Adding to Encore's reputation as the new hip, hot spot on the strip!)
Four Seasons Hotel in Istanbul at the Bosphorus
The romance and mystique of the historic Turkish hammam, famous since Ottoman times, and luxurious Western hospitality come together at the Four Season's unique spa in Istanbul at the Bosphorus. Traditional rituals leave you with a feeling of harmony and bliss and the breathtaking sky lit indoor pool is the perfect setting for what comes after.
Winvian Spa, Connecticut
If you think sexy includes make believe, Winvian is your place. Set on 113 lush acres, this is a luxurious fantasyland where you can use your imagination to create your ultimate sexy escape. Fifteen architects designed Winvian's eighteen magical cottages, so you can choose to cozy up in the Log Cabin or escape in the Helicopter Cottage, nestle in the Treehouse or hide away in The Secret Society. (Be sure to treat yourself to a spa experience with your partner in the Forty Winks Suite with its circular wood-burning fireplace.) There is a bit of sophisticated whimsy throughout this romantic spa…setting the stage for a bit of make-believe at night.
Vinotherapie Spas by Caudalie in France, Spain and New York City at The Plaza
The Vinotherapie Spa brand received so many rave reviews from our spa experts that we decided to include three of their locations in our top 10 list. Each is in a breathtaking setting and has outstanding décor, but the wine theme makes these spas truly unique. After treatments guests are invited to relax in the wine lounge and sip a glass of wine from their vineyards – all while still in their bathrobes – very relaxing and very sexy.
Chi 'The Spa at Shangri-La' in the Shangri-La Hotel in Bangkok, Thailand
Red says sexy and Chi, The Spa at Shagri-La, has the feeling of a tastefully designed, elegant brothel, complete with a lush red décor and lighting that adds a mysterious ambiance. But this spa escape also has a contemporary Asian décor, treatment rooms with beautiful footbaths and 'couples' rooms where you and your partner can enjoy a side-by-side treatment… and then book the room for private 'after time'. Now that's sexy.
Six Senses Spa at Soneva Gili in Maldive Islands
If you want to spend the ultimate 'alone' time with your special someone, then Soneva Gili could be your fantasy dream come true. Imagine being marooned in an overwater villa, with your own "Fridays' to wait on you, a private spa where massage tables with glass bottomed floors allow you to watch fish swim in turquoise waters while receiving a relaxing massage, a slide to whisk you from your bedroom to the sea below, your own speedboat (with driver), any food your heart desires… and being indulged (or left alone) 24 hours a day. Sexy and expensive – but worth it.
Aqua Spa at Sanderson, London, UK
With its ultra-contemporary furnishings and 'out there' feeling, the Aqua Spa at Sanderson tests design limits to transport you to a place you may not have been. Since the décor p
ushes the envelope – with smashing results – maybe it will translate to your sex life as well?