UK Spa Briefing: On Royal Wedding Weekend
---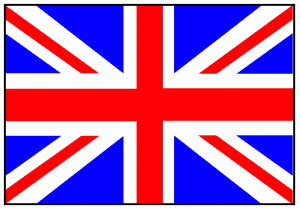 Today I am sending two short briefing papers, both written by delegates from the United Kingdom attending the Bali Summit next month.  One is from Kate Percival, who directs a company by the name of Naturally Healthy Women Limited, and the other is written by Henk Verschuur, who is managing director of Thermae Bath Spa. While both briefings are very different, I noticed a couple of common themes. The words "natural" and "wellness or well being" are mentioned in each.
Perhaps we can even look forward to Britain's new Royal Couple being ambassadors of both these traits!
Best,
Susie
Briefing Paper: Europe – The United Kingdom
SUBMITTED BY:
Kate Percival
Director
Naturally Healthy Women Limited
United Kingdom
kate.7sp@btinternet.com
I think one of the overwhelming changes is that the spa industry in itself is failing to meet customers' expectations, with more and more people wanting to consider total well being rather than just a regular massage to help alleviate stress or pain.
Whilst spa converts recognize the importance of having regular massages, so often the quality of the massage fails to reach expectations and one feels like "another piece of meat on the slab." There is really little connection between the therapist and the client—this is not about talking or even listening, it is about a level of intuition on the part of the therapist to recognize the emotional needs of the client. This is probably in the main downside to employers pushing massage therapists to work too long hours doing something that requires a huge amount of emotional as well as physical energy.
Secondly I think that customers are looking for authenticity. Regular spa-goers know what works for them and what does not, and find it irritating to be "sold" unnecessary services and products. Five-star customers are paying high prices for spa treatments and expect to receive value for money with considered, honest advice and no "up-selling."
Thirdly, I get the impression that there is a movement away from Botox© and fillers and that customers are looking for a truly natural/organic way of anti-aging, through diet, exercise, detox, anti-stress, mindfulness, meditation, yoga, Pilates, etc. It is becoming recognized that the former is really just a "sticking plaster" approach and that a truly holistic approach to well being has much greater longevity in the youthfulness stakes and is less likely to come with the caveat of potential damage to the body.
Following on from this, I think one of the growing sectors will be well being and spa, rather than just spa itself. A holistic approach to well being means the integration of medical services, both in terms of traditional and complementary treatments. Whilst I am, personally, most concerned with the high end market, I can see a real need for total integration of traditional and complementary medical practices with spas as a new approach to medical health in the U.K. primarily prevention rather than cure.
We have an obesity problem in the U.K. as severe as that of the U.S. (we are the fattest nation in Europe), we have huge social problems connected to alcohol and drug abuse, and large numbers of the population suffer from depression caused by high levels of stress due to work and financial worries. People are not listening to the government about the long term side effects of this behavior and if spa-going was more available to a greater number of people, together with tried and tested treatments such as massage, acupuncture, exercise, nutritional advice, etc., the health of the nation would begin to improve and the cost to the National Health Service and taxpayers would diminish.
But this is an ideal and requires a major paradigm shift. I believe those that can afford it will continue to spend on keeping their bodies in the best possible condition through spa, exercise, nutrition, counseling and ensuring that they pay attention to their bodies and seek medical advice in good time to help prevent disease.
Briefing Paper: Europe – The United Kingdom
SUBMITTED BY:
Henk Verschuur
Managing Director
Thermae Bath Spa
Germany
henkverschuur@thermaebathspa.com
www.thermaebathspa.com
What are some changes you have noticed in your customers this past year? Are you seeing any new requests from consumers?
As a result of the economic situation in the U.K. and the significant cuts in public sector spending, there is an air of caution in respect to discretionary spending. Guests are still seeking a spa experience but there is undoubtedly a greater awareness of getting value for money.
One of the growth areas has been an increase in spa packages which combine a spa visit, a choice of treatments and a meal in Thermae Bath Spas's Springs Restaurant. The combined package offers a savings for the customer than if they bought all the elements separately.
Over the past year, it has been encouraging to see a growth in the number of first time spa users, in particular male customers, which bodes well for repeat business in the future.
What sectors do you see attracting the most investment capital these days? What about when it comes to the spa and wellness arena?
Natural thermal spas—increasing awareness of the benefits of thermal water will stimulate investment in spas that can offer this natural resource.
What is the future looking like for spa and wellness in your country?
Slow, steady growth based on:
• New customers wanting to enjoy a spa and wellness experience
• Repeat business
• Increase in short break holidays incorporating a spa and wellness experience
My twitter address: @susieellis