Six Ways to Vacation Your Way to Wellness
---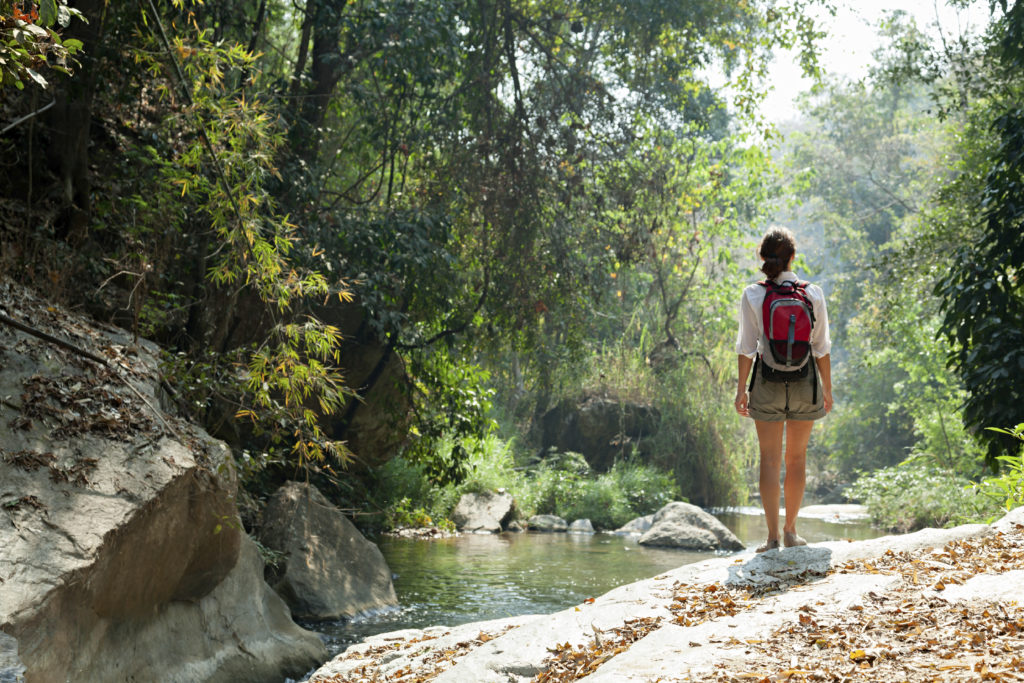 Why is it that a vacation leaves us exhausted, bloated and broke? This summer, you might consider a more rejuvenating option: a wellness retreat. A good wellness retreat will leave you feeling healthier and better rested as you re-enter the world. Perhaps you will even be a few pounds lighter as you continue a new habit you started. Here are a few tips to vacation your way to a healthier you this summer:
1. Consider traveling alone.
The idea of taking a vacation by yourself may sound odd and selfish, but this silly thought will vanish as soon as you wake up in your own room, on your own time, with no one else's comfort to worry about. Consider a destination spa or wellness retreat. Most likely, most of the other people there will be solo travelers who are also taking some "me" time.
2. Start a new healthy habit.
Good news if you want to reform your ways: Research shows if you start a new habit on vacation, you are more likely to stick to it after you get home. Why? Because you are breaking away from your old cues and old reward patterns and establishing new ones, says Charles Duhigg in his book, "The Power of Habit" (2013). Whether your goal is to overhaul your diet, start exercising or quit smoking, putting yourself in a new setting is a smart start.
3. Beat stress and regained weight — by setting a budget.
Stress definitely plays a role in weight gain: family stress, work stress, relationship stress and financial stress. If weight loss is your goal, it's wise to set a budget before you start looking for resorts. Otherwise, you might fall in love with one that gives your credit card a strenuous workout. Then the stress hormones will start flowing as soon as you get home, making you crave junk food and undoing the work you put in. Finding a destination spa that is upfront with all costs and aligns with your budget will help you plan and bring you peace of mind. Remember: financial wellness is important too!
4. Cut yourself off.
To truly de-stress, you can't be involved in the day-to-day crisis of work and home. Before you leave, tell everyone you're on quest to destress and you can't be reached. Take a social media fast and post your photos when you get home. And whatever you do, don't check work email — someone else can handle it. Are you totally addicted to Facebook? They offer a convenient option to actually deactivate your account so no one can find you. All you have to do is simply log back on and it will reinstate your page, like you were never gone. That way, you won't have a ton of messages to respond to when you get home. No one will be able to leave one and you won't be tempted to see what everyone else is doing in your daily feed.
5. Spend time outside.
Exercising in the great outdoors does good things for both mind and body. City dwellers saw a marked reduction in negative thoughts after a 90-minute nature walk, according to a 2015 study published in the Proceedings of the National Academy of Sciences of the United States of America. Many destination spas offer daily hiking, kayaking or other outdoor adventures.
6. Eat healthy foods.
Trouble is, if you're traveling, making plans for healthy fare adds another layer of planning. Taking the decision making out of the matrix can help you stay focused on establishing your new habit. For example, many all-inclusive wellness retreats offer a complete meal plan included in the price of your stay. Chefs will prepare three delicious, healthy meals a day, usually from local sources, freeing you up to enjoy the program and take care of you. At many retreats, you can also learn about cooking your own healthy food at home by attending a cooking demo with the chef!