End of Year Thoughts…and a bit of Spa Sprinkled in
---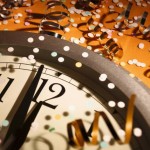 Am enjoying a quiet moment here at the counter of my kitchen at our home in Palm Desert, CA.  The sun hasn't even risen yet.  I'm still on New York time I guess.  Am reflecting on this past year – 2010 – the highs, the lows, what I have learned and what I feel may be the right direction forward.
The highs? One of the highs for me was certainly the Istanbul Global Spa Summit.  I remember in particular our cruise down the Bosphorus on our way to the famous Les Ottoman for a lovely dinner – as we passed underneath the bridge that inspired our conference theme, "Bridges Worth Building." While the Summit setting, the presentations and ensuing discussions were incredibly inspiring, my greatest joy is always seeing the relationships that are formed.  I see delegates from various parts of the world who never knew each other before get to know one another – either at the Summit, or more importantly after the Summit – helping each other with their businesses, sharing ideas, collaborating on new projects – sometimes becoming personal friends.  (We even have one engaged couple now!)
Lows? Most certainly this year's low was Peter's motorcycle accident that put him in the hospital in intensive care for two weeks.   Had he not been wearing his helmet, well, we both know what would have happened.  Seeing him all bruised up, with broken bones, a collapsed lung and struggling to breath – well, it was a game changer for us in many ways.  The fact that he eventually recovered, has lost 30 lbs., takes much better care of himself now (I call it the "crash diet"…not recommended, but it worked for him!), sold all of his motorcycles and looks better than ever was not something we could have known during his weeks in the hospital and months of recovery.  And alas, he had to miss the Istanbul Summit.
Lessons learned? Well, while I hope I have learned a few things, what comes immediately to mind however is making some progress on learning when to "step up" and when to "step back."  More of my life has been spent stepping up – getting involved, micro-managing, feeling I have to have an opinion on everything, and even doing other people's jobs for them.  While there certainly are times where I need to get involved, it is amazing how many things can progress just fine without my involvement.  Letting others do "their thing" gives me more time to do what I feel called to do.  It seems then, I don't have to save the world after all.  What a relief!
Looking forward? Psalm 119 is generally a good reminder for me when I look ahead, "Thy word is a lamp unto my feet, and a light unto my path."  It reminds me of walking in the dark with a flashlight.  I can't see everything in front of me, however I can see pretty clearly for a short distance and it is enough to keep me moving forward and hopefully avoiding major obstacles.  I have to trust that I will see what's around the corner – as I get closer to it.
So for the short distance that I do get to see ahead, it seems that being a support for Peter is a real priority, as well as being there for my family whether that means helping my niece through college financially or supporting a family member emotionally who is dealing with a serious medical problem with her young daughter.
And then there are the passions that stir in my heart for what I want to accomplish through my work.  Helping with the vision for SpaFinder's national Wellness Week in March is on that list and so is continuing to share ideas, possible insights, and trends with those in our company and others in our industry.
Another huge priority is the planning and implementation of the 5th Global Spa Summit that will be held in Bali in May.  For this year's Summit I have a tremendous amount of help from our talented board of directors who are taking on more responsibility for various parts of the Summit so we can take it to the next level.  I am extremely grateful for their assistance. Thatis giving me more time to shepherd two projects we hope to complete for the Summit including launching the first Evidence Based Medicine Database for Spa and Wellness Modalities as well as a White Paper that examines where spas fit in the health, wellness, and medical tourism conversation that so many country's governments are having at the moment.  Both projects, I feel, have the possibility of catapulting the spa and wellness industry light years ahead.
Well, that's a bit of a wrap up of my year – highs, lows, lessons learned and what seems to be ahead.  I feel like I am in a pretty good place for the moment and want to thank everyone whose life has touched mine in one way or another this past year.  Still on my list of challenges to overcome?  Clearly the continual battle I have with my emails.  Hopefully 2011 is the year I finally learn to conquer their unrelenting grip on my life.
Well, one can certainly dream.
So here is sending you warm wishes for a light-filled New Year with joy, balance, love and perhaps even…triumph over your in-box.
xxoo
Susie
My twitter address: @susieellis