Yoga Sequence for Better Posture
Published: Sunday, September 4th 2016
in Living Well
by
---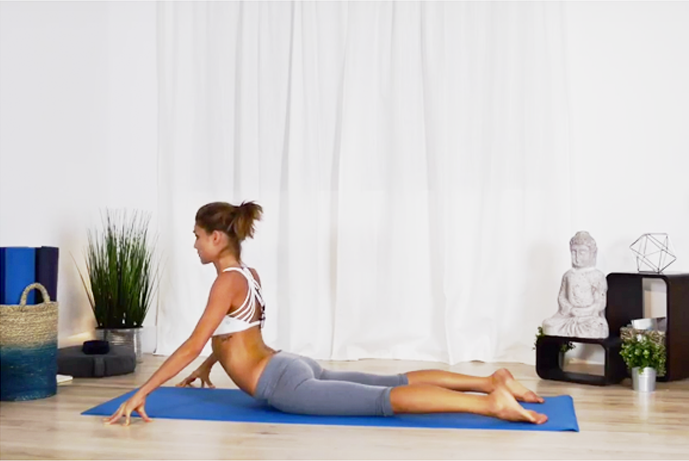 Many of us spend countless hours sitting at our computers or looking at our smartphones not realizing that our posture is damaging our back in the long term.
Here is a yoga flow sequence you can practice as often as you would like and that would help relief your pain and help you stand taller in the long run.
Yoga Sequence by Sara Quiriconi (Free Live Video)
Did you try the sequence? Please reply and share, and write in with any video requests.
And if you liked this video, check out other yoga sequences designed to move and free your body at https://www.youtube.com/channel/UCezoJy-GslJSO_FzsFetYew
For more videos, yoga classes, retreats and workshops, visit Live Warrior www.saraquiriconi.com.
When Sara Quiriconi isn't leading weekly yoga classes at some of the hottest spas and hotels in Miami, she's dedicating herself to making the Live Free Warrior mindset attainable to the masses. The "Live Free" revolution is a practice to liberate your inner voice, make empowered life choices, and give space for creative self-expression. As a 12-year cancer survivor, Sara fell in love with yoga for its self-healing properties and has been practicing yoga since 2008.