Zen Up Your Office
---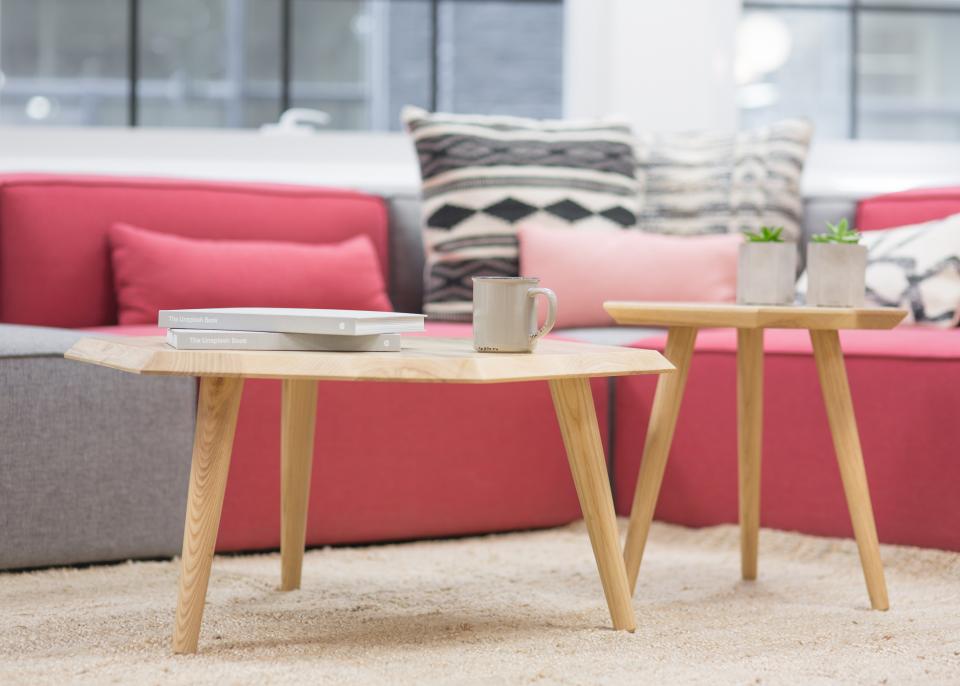 According to our own Spafinder Wellness 365 2016 Trend Report; "Creating a healthier work environment is far from a novel concept, its roots in Western corporate culture reaching back as far as Boeing's pacesetting non-smoking-workplace policies of the 1980s, and the early-1970s craze for executive gyms and mandated annual physical fitness tests for upper management employees."  Lets face it, it takes more than an ergonomic chair and an open-plan workspace to have a significant impact on worker wellness, though these are a good start. Lilli Hender, from workplace experts OfficeGenie.co.uk, concurs, saying "Wellness is a very important topic and discussions on how to maximise it should extend to every aspect of our lives. We spend a significant portion of our time in the workplace so it makes sense to think about how it can affect our wellbeing." She explains a few ways to make it happen:
Breakout spaces An increasingly popular addition to the modern office, a communal break out space can do wonders for your wellbeing. It provides a relaxed area for coworkers to get to know each other. When office friendships improve your self esteem increases along with your desire to go to work, win win. Breakout spaces are used mostly at lunch times but they can make a good location for a more informal meeting and a more comfortable (and less awkward) company call. These areas also help to give the workplace a homelier atmosphere.
Colour and shape The look and feel of a room is often determined by the furniture and colour choices within it. Bright colours can help to liven up a space; studies have found the colours blue, green, and red can have a positive effect on productivity. In terms of the contents of an office, people generally respond better to rounded (opposed to rectangular straight-edged) furniture. Study participants reported it made a workplace more aesthetically pleasing and inviting. It's worth bearing in mind the impact colour and shape can have.
Plant life The effect the air in an office can have on employees is quite significant. As the stuff we need to survive, it makes sense to pay attention to air quality. The healthier the air (lower CO2 levels), the healthier we are; high quality air has been found to double cognitive scores. A few things can help to improve air quality in the workplace: opening the windows, encouraging staff to walk outside on their lunch break, and adding plants to the office. Plants also lessen the feeling of being trapped inside all day and brighten up a space.
Best of the desks Ensuring staff members feel comfortable at work, both physically and emotionally, should be a top priority for those interested in workplace wellbeing. Investing in ergonomic office equipment is a great place to start: the correct chair, mouse, and monitor height can make a huge difference to your physical health.
We're at work for the majority of our day so it's a good idea to try to make it a place you enjoy being! Adding items you're fond of to your desk (such as cards, photographs and funky stationery) can help you feel more at home. There are lots of ways the workplace can influence your all-round wellbeing and these are just a few. The more pride you take in your workplace and the more emphasis you place on wellness, the better both could become.
Author: Lilli Hender writes for OfficeGenie.co.uk: they specialise in offices of every kind and are interested in improving office life.