5 Ways to Turn Your Dorm Room into a Wellness Sanctuary
Published: Wednesday, August 19th 2015
in Mindset
---
It's the end of the summer rush and the start of the school rush—soon, students will move into the dorm rooms of their universities and colleges for another academic year. And while some may find college to be a place for indulgence and unhealthy habits—excessive drinking, greasy late-night study snacks, stressful classes—many others are taking a specific aim to create a healthier academic environment. It's simpler than you think—help your loved ones or yourself create a "well" space with just a few accessories.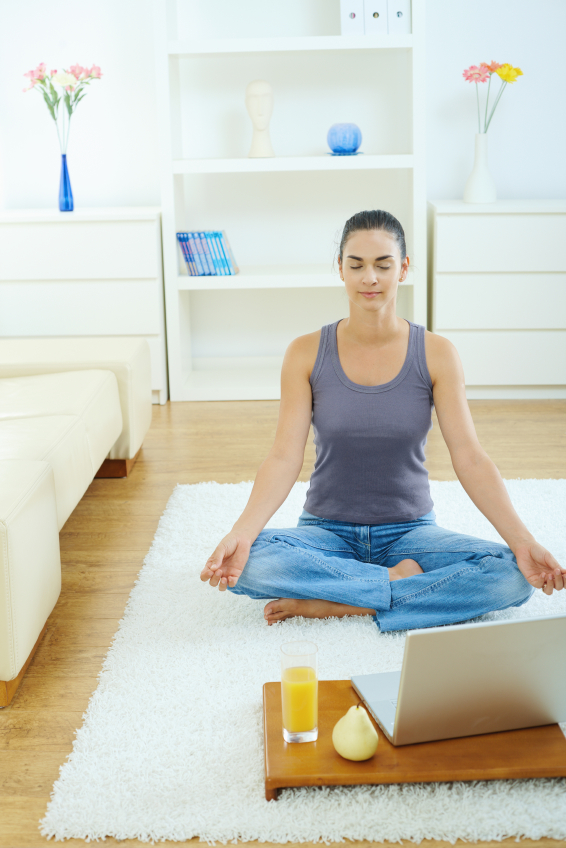 Yoga mats are perfect for practicing better posture following a night hunched over the keyboard, writing that term paper. We like Jade Yoga eco-friendly Harmony Mats (bonus: These particular mats come in pretty, vibrant hues, so you could even substitute them for a rug, should you really want to—you're so resourceful!).
Flower power: Studies have shown indoor plants possess great health benefits, from reducing stress to improving air quality to boosting mood and productivity. Cacti and succulents are good choices, as they don't require bright light—and if you forget to water them for a few days, it's okay.
We think an aromatherapy diffuser just makes scents (okay, we know, enough with the puns). In all seriousness, aromatherapy acts as a mood enhancer, heightens cognitive function, and helps you sleep. Sharper Image has a chic one that utilizes vibrating sound waves (not heat or flames) to deliver your fave essential oils into the surrounding air.
If your parents are all about sending you a care package, encourage mom and dad to sign up for snacks-by-mail subscriptions like Graze or NatureBox. They're not only healthy, they're tasty, too.
Get a bit fancy: We love accoutrements like alarm clocks with features such as circadian lighting, which aids in regulating normal sleeping and waking patterns by stimulating natural sunset and sunrise. Verilux has good options available, including the Rise & Shine Natural Wake-Up Light—ideal to prep you for a full day of classes.