Catch Some Zzz's: Spa Treatments to Help You Sleep
Published: Tuesday, March 6th 2012
in Mindset
---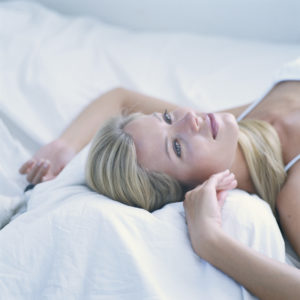 Catching your Zzz's is not only good for your skin, Sleeping Beauties, it's essential to your health.
Study after study show poor sleep can contribute to increased risk of chronic illnesses such as heart disease, along with a shortened lifespan, obesity and weight gain, diabetes, high blood pressure, etc.  (not to mention grouchiness). And right now, in the extraordinarily technological-driven world we live in, the average adult sleeps less than seven hours a night (research shows that a minimum of seven to eight hours is needed),  and chronic sleep loss/disorders affect approximately 70 million Americans. In addition, more than one-third of adults report daytime sleepiness so severe that it influences routine activities such as driving or work a few days or more a month.
"Good quality of sleep is one of the most important aspects for achieving a healthier life, especially for preventing premature ageing," says Sha Wellness Clinic, a spa destination in Alicante, Spain. Plus, "insomnia and apnea can influence the health of the heart, respiratory and nervous systems, and their correction is the main preventive action."
Spas, like Sha Wellness, have awakened to these findings, as a number of sleep therapies – and even dedicated schools – devoted to helping you achieve proper rest continue to arise on treatment menus.
Sleep soundly with the following treatments – and sweet dreams!
LaSource – St. George's, Grenada
LaSource's Sleep School, under the direction of Dr. Guy Meadows, combines mindfulness, acceptance and commitment therapy in a drug-free and prop-free environment. "Good sleep can't be controlled, and, therefore, learning to let go of struggling with it can paradoxically create the space needed for its return," Dr. Meadows explains. "Doing more things, using more props or routines or taking more drugs to solve the problem often becomes part of the problem."
Classes teach spa-goers the truth about sleep, valuable tools to calm racing minds and release unwanted emotions and effective solutions to manage conditions that could be impacting sleep.
"Good sleep is achieved by learning how to stay in your bed with both wakefulness and your fears," Dr. Meadows continues. "Keep a healthy sleep wake cycle, which respects our natural timing and drive to sleep, but not one that is so rigid that you can't enjoy a night out with friends every once in a while."
Sha Wellness Clinic – Alicante, Spain
Sha's Sleep Well program, recommended for spa-goers with high stress levels or who can't sleep, and those with obstructive sleep apnea due to smoking, being overweight or septum curvature, fuses western diagnostic techniques with natural therapies like reflexology (to relieve chronic pain and improve the body's wellbeing), acupuncture (to balance, tone and sedate functions of specific organs) and digito acupuncture (using finger pressure, rather than needles, on the back, arms, legs, hands and feet to balance the energy levels of the meridians). Medical checkup and consults, initial clinical analysis, use of Sha's hydrotherapy circuit and more complement the program.
Sundara Inn & Spa – Wisconsin Dells, Wisconsin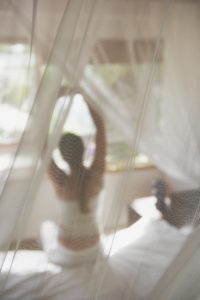 The Sundara Dream Facial (80 mins) integrates the "Sundara Sleep Experience" by including a feather bed to the treatment table; the facial includes a hand, foot and arm massage (pressure is also applied to the neck, jaw line, ears, face and forehead using essential oils) to create a deep sense of relaxation and even the chance to doze. The spa-goer awakens by the gentle sound of tingsha bells. Simply dreamy.
Mii amo, a destination spa at Enchantment – Sedona, Arizona
The Getting a Good Night's Sleep consultation (60 mins) provides spa-goers with the knowledge and tools needed to acquire healthy sleep habits, patterns, relationships and, as its name suggests, a good night's sleep.
Cavallo Point – the Lodge at the Golden Gate – Sausalito, California
Parsley, sage, rosemary and thyme…Cavallo Point's Sleep Well, Be Well treatment enlightens spa-goers to the therapeutic benefits of herbs, whether through a consultation with an herbalist, the development of a personalized herbal blend or the crafting of a customized herb garden.
Sparkling Hill Resort and Wellness Centre – British Columbia, Canada
Sparkling Hill's Cold Sauna (-110° C) is said to promote sound sleep by alleviating chronic pain from arthritis and muscle and joint injuries, therefore allowing spa-goers to catch some shut eye more comfortably.
Mayflower Inn & Spa – Washington, Connecticut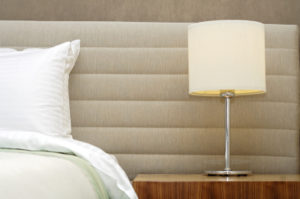 The SleepWell session is designed to help spa-goers improve their quality of sleep and get a handle on managing sleep disturbances, while the Mayflower Sweet Surrender combines cranio-sacral, lymphatic and acupressure techniques to calm the nervous system and promote relaxation. Acupuncture (60 mins) is also popular to alleviate slumber issues.
Spa Eastman's do-it-yourself Aqua Slumber bedtime ritual, applied to the body in a melodic fashion using a cold washcloth, improves circulation, stabilizes the nervous and immune systems, tones the skin and initiates a refreshing moment before sleep.