Share Your De-Stressing Tips!
Published: Sunday, February 20th 2011
in Mindset
---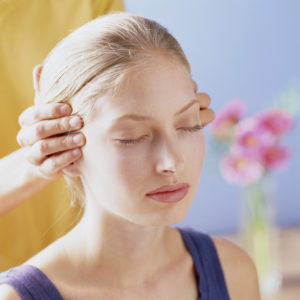 This past week we've focused on ways to de-stress, covering everything from de-cluttering to unplugging to wellness in the workplace. Our de-stress week may be winding down, but before it does, we want to share just a bit more expert advice. Charlotte Prescott, director/spa & fitness and her dedicated staff at Canyon Ranch Hotel & Spa in Miami Beach offer you these fantastic tips to help you lead your healthiest, most fulfilled and relaxed life – plus, we want to hear your advice too! Tell us in the comments: How do you de-stress?
Be present. It's so easy to get caught up in in daily and weekly "to do lists" and to ruminate about past occurrences. However, making a conscious effort to be present in the current moment can help many of us de-stress. Instead of spending Sunday afternoons stressing about that Monday morning meeting, taking in the fresh air, with a walk on beautiful sunny day, can help to clear our heads and recharge, thus giving us more energy and confidence to tackle that Monday morning. Embracing the gift of the present really does have a remarkable "de-stressing" effect.
Keep a journal. Simply getting your thoughts out, or your mental "to do list," on paper, helps to de-stress. Instead of your own thoughts or your endless to do list spinning in your head, organize these thoughts. Putting them on paper releases your mind of these thoughts/tasks. You don't have to worry about forgetting a thing; it's all noted. Journaling is a great evening habit for those who have difficulty sleeping, due to an overactive mind.
Just breathe. Simple, yet effective. We can all do it at anytime, in any place, yet so many of us don't. When the day gets a little hectic ease anxiety with this simple ritual: Combat stress by taking a few deep breaths with an essential oil inhalation. (Check out Canyon Ranch's iPad app for video demonstrations on effective breathing.)
Practice gratitude. True that we are all challenged with many stresses on a daily basis, but we are blessed with gifts in our lives (in some shape or form). Spending a few moments on a daily basis "practicing gratitude" can do wonders to counter those pesky stresses. Whether you write down one thing a day that you would like to give gratitude for, or you read your gratitude list daily, the art of this ritual brings peace and perspective.