Good Vibrations: Light, Sound & Color Therapy
Published: Monday, July 16th 2012
in Mindset
---
The modern spa world mostly targets our sense of touch (massage) and smell (aromatherapy), but new science reveals the physical and emotional benefits of frequencies and vibrations. Sound, music, color and light elements are shifting to center stage. More spas are unleashing a cocktail of multisensory "good vibrations" to impact the eyes, ears and bodies – and helping you relax quicker, reduce pain, eliminate anxiety, boost your mood and clear energy blocks. (Learn more from SpaFinder's 2012 Spa Trend Report.)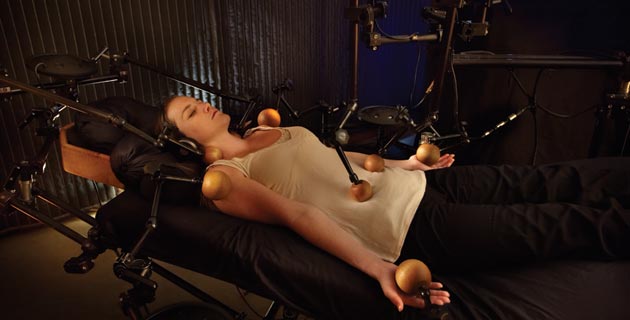 Taiz Sensorium
Miraval Resort & Spa's Taiz Sensorium integrates vibrational medicine, music therapy (from live instrumentation to layered compositions of music – think base rhythms of rock music to waves crashing), gentle human touch and aromatic oils to stimulate the senses.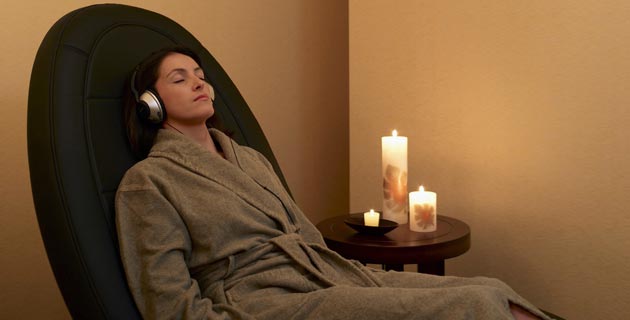 Pure Zen Sound Therapy/Sound Vacation
Stowe Mountain Lodge is feeling the vibrations with sound as well. Nestle into a carbon-fiber chair that allows you to "feel" and hear the music as it resonates mind and body for a healing, stress-free experience. We feel more relaxed just looking at the pic (see left).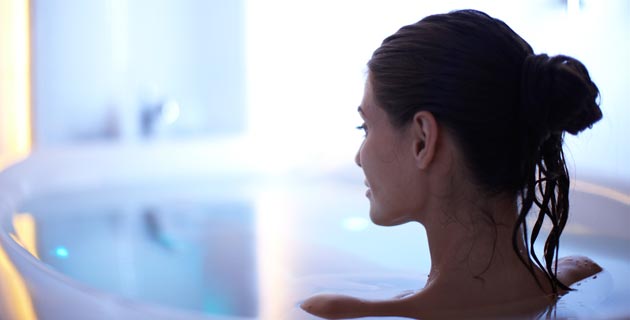 VibraAcoustic Baths
Kohler Waters Spa taps into a three-pronged approach by fusing sound, music and water simultaneously. Its VibraAcoustic baths, found at many spas worldwide, transmit sound waves through the water, all choreographed to music and chromatherapy (color therapy).
Wolke 7 Cloud 9
Designed by Viennese artist, sha. (also the creator of the award-winning AlphaSphere), the Wolke 7 Cloud 9 recliner tucks you away in a canopied, warm cradle-pod. Images and immersive color and sound "clouds" (the latter of which is formed out of the rhythms of the swinging cradle and the spa-goer's own breathing) create 3D "music," as soft vibrations embrace the body.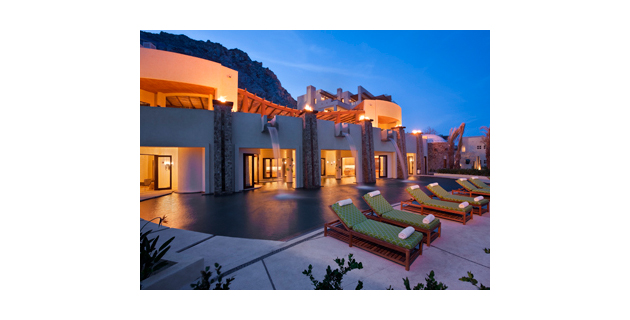 The Art of Sound Therapy
This ritual from Capella Pedregal's spa (left) allows the body to tune into its own frequency. As sound makes its way through energy pathways of the meridians and chakras, it rids the body of stuck energies that instigate fatigue. "Sound and stimulation of one, or a combination of acupressure points helps restore harmony in the body," the spa says.
Mavida's Floatarium: Sometimes the trend is about the absence of sound: Mavida Balance Hotel & Spa in the Austrian Alps features a saltwater floatarium that allows you to float weightlessly in a soundproof room.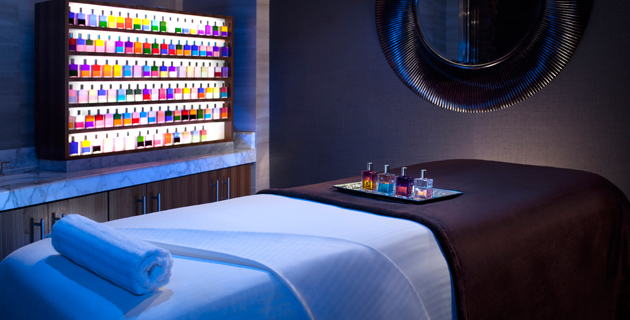 Aura-Soma Color Reading
Spas such as Mii amo and Qua Baths and Spa at Caesars Palace Las Vegas (left), along with many UK spas, offer Aura-Soma Color Reading. Choose among four bottles from a vast display of colored liquids, and relax as a practitioner guides you through the significance of your color choices and combinations.