Bringing Men Together With The Men's Circle
---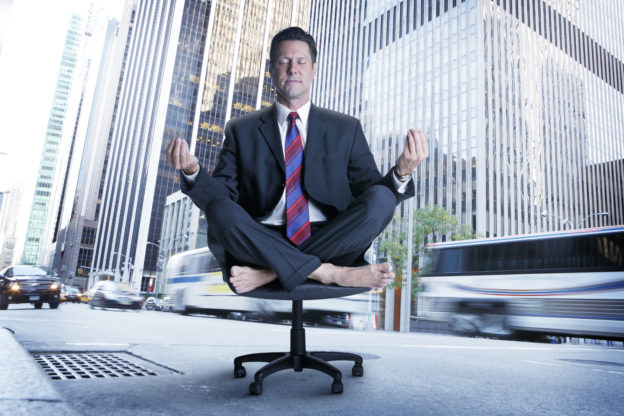 Ever since Shelley A. Lewis, social entrepreneur, author and 'Doyenne of Inner Calm', opened Sacred Space  inside Yelo Spa (CLOSED) on East 57th Manhattan, she's been encouraging A-listers to mindfully reconnect. "We are so caught up with our digital devices we are losing our ability to be fully present with ourselves and with each other," says Lewis.
Her latest wellbeing ventures include Urban Detox, women's lunchtime equanimity circles and the newly launched The Mens Circle, bringing men together to share in a safe and supportive environment where they can let their guard down and open-up. Facilitated by Shelley and transformational life coach, Maria Caso who likes to say "Either the past creates your future, or you do". Together they are a healing force. "Our most basic instincts are being interfered with and it's time to embrace radical self-love and thrive," says Shelley.
In an era where many of us are over-stimulated, experiencing increasing lack of sleep and pressure, The Mens Circle is right on the money. In the past, many cultures practiced rituals as a way to transform men into great role models, fathers, husbands and leaders in the community. Shelley's theory? "We believe in designing your life to move up the ladder of awareness, to live creatively and make heart centered choices about who you are and the life you want to lead; limit self-sabotaging beliefs; and as a result, deepen tranquility and compassion." Who goes? Stimulated over-achievers who need to find their inner calm. A-type personalities will be drawn to the new challenge of climbing the ladder of consciousness.
Shelley's goal is for The Sacred Space experience (each session lasts for around 75- minutes) is to support the inner transformation of the individual, helping people rediscover the art of slowing down and trusting that this process will also generate incredible success and creativity yet in a more mindful and healthier way. Design-wise, she says "White always works. I'm in love with the pure simplicity of the healing white pod (at Yelo), a kind of refuge where you step into a new dimension of purity, shedding the past and emerging anew." She adds, "I think every office and home needs one."
What else to love? Their Urban Detox Ritual produced in partnership with Pursoma a cool product line devoted to created wellness experiences at home. Check it out and give the gift of wellness to someone you love.