The Sun Shines for All of Us
Published: Monday, February 27th 2012
in Mindset
---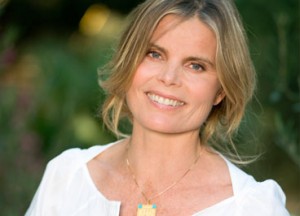 The sun shines for all of us.
In fact, the sun doesn't rise or set — the earth revolves around the sun, so the SUN is a CONSTANT. You can rely on the sun to always be there. It is the power that fuels the universe and that fuels us. It promotes a deep sense of strength and wellbeing.
The sun has gotten a bad rap lately. We are told not to look at or go out in for fear of skin cancer and damage of all kinds. The truth is, it is the bearer of life-force energy itself, and taking it into your being is healing.  When you allow it into your eyes you receive the most benefit, as the eyes are the biggest receptor of Vitamin D. Of course, overexposure is not an option. You don't want to get sun on your skin during intense times of day, from 10 a.m. to 4 p.m., especially mid-summer. You should stay out of the sun at that time, OR, like I do, wear a rash guard, which is a shirt designed for surfers. It is the safest sunscreen there is — no chemicals, and it provides SPF 50. And, of course, a wide-brimmed hat makes life nice for your skin.
The sun HEALS. It helps Seasonal Affect Disorder, a low-grade depression caused by lack of light. Sun lifts your spirits — notice you are happier in the spring and summer months when you receive plenty of that delicious light. And the warm rays turn your hormones on and help regulate your endocrine system.
On a spiritual note, the sun has a calming effect on the nervous system and gives you a feeling of warmth, comfort and protection.
I also invite you to become sun gazers like me. Either at dawn or at dusk, or both if you can find the time, look at the sun.
Take the time to watch the sun rise or set with your shoes off and touching the earth if possible (and I am not talking about concrete earth, but rather dirt, grass, meadows, rocks — somewhere in nature, so that you can absorb not only the rays of healing light into your eyes, but the energy the earth has absorbed that comes from the land beneath your feet). Your feet are the biggest receiver of energy in the body. Be still, focus on your breath and think words of gratitude, joy, happiness and appreciation for all that is good in your life and for what you wish to see as good. It is a powerful time for affirmations. Take in the rays into your eyes and feel them connect with your good thoughts and transform your life.
Brighten Your Day: Tips for Enjoying the Sun
Watch sunrise or sunset without shoes to absorb the earth's energy.
It is safe to look directly into the sun for one hour after sunrise and hour before sunset.
Use a rash guard or natural sunscreen (micronized zinc based) during high-intensity sun from 10 a.m. to 4 p.m.
Use sun gazing as a way to improve your eyesight, your hormones, your focus and your mood.
Mariel Hemingway, celebrated actress and wellness advocate, is the national spokesperson for Wellness Week. Wellness Week, March 19-25, is your chance to look and feel your best with exclusive spa treatments, private training and more, all at $50 prices or 50% discounts. Learn more at Wellness Week 2012.